5 Good Reasons To Include Mexican Food For Lent

22 Mar 2011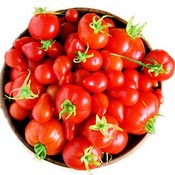 One of the best choices among food for lent is Mexican food. Mexican cuisine presents a wide assortment of choices from the richly fat cheese and deep fried items as well as the nutritiously highly beans and tomatoes. While giving up food for lent has remained in practice since age old times, the less stringent rules now permits you to abstain from a certain set of food items. So, in fact, you are left with a wide variety of choices so that you can stick to the fast without any kinds of temptations.
Mexican food is an ideal option to stick to a healthy eating this festive season. A knowledge about what benefits these foods offer will help you make the most nutritious choice the next time you choose food for lent.
Rich With Fiber
Beans are one of the most commonly used Mexican food item. And all the types of beans used are rich sources of fiber. People who are fasting can steam the beans and use it to offer the required level of fiber to the human body. Even corn contains fiber. Steamed corn and whole beans should always be preferred over the fried variants. Along with these, beans also give a substantial amount of protein.
Good Source Of Minerals & Vitamins
Lettuces, tomatoes and salsa provide you with the essential nutrients during the forty days of fasting. Tomatoes contain Vitamin C in good amounts and hence help in enhancing your immunity levels and prevents onset of infections. Onions, a common ingredient in various Mexican dishes, are also rich with Vitamin C. Eat Avocados and boost your energy levels. They contain potassium which is essential for health functioning of human heart. Lettuces are good sources of iron and contain traces of fiber as well.
Helps In Retaining Cholesterol Levels
Capsaicin, found in the 'hot' peppers like jalapenos, help in lowering the bad cholesterol and blood pressure levels. Capsaicin also helps in improving the blood circulation and helps in fighting nasal congestion experienced due to allergies or common cold.
Good Source Of Protein
Fish is eaten during the Lent Fridays and this is used in Mexican dishes also.  Low in fat, high in protein and rich with Omega 3 fatty acids, fish when prepared in a healthy way are nutritional powerhouse. Bake them in the oven and enjoy with your tortilla.
Fresh Ingredients For Higher Energy
Mexican cuisine uses lots of fresh ingredients including chilies, tomatoes, onions and other fresh spices and herbs. The fresh ingredients used in cooking makes your meal a healthy and nutritious one. Make use of the crunchy and tasty lettuce salad or much the avocado fresh to reap the freshness.
So while giving up food for lent, choose the foods that contain fats in rich amounts. Choosing the Mexican dishes as food for lent can provide immense health benefits.
Image Credit
5 Good Reasons To Include Mexican Food For Lent