5 Smart Reasons To Avoid Junk Foods In The Period Of Lent

21 Mar 2011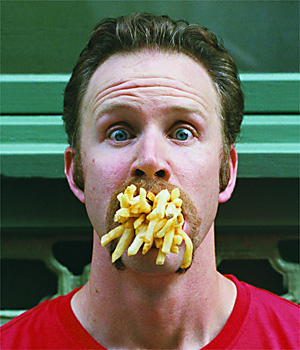 Period of Lent is all about giving up one's vice and doing something that would take you near to God. So why not look at this holy period as good reason to give up the junk food that you have been trying to renounce for quite a long time.  Choosing to give up junk food for lent is indeed a smart move in itself. But, if you are still not convinced, read through this blog on 5 smart reasons to avoid junk foods in the period of Lent.
Detox
Detoxfication is another way to a healthier body. In the period of lent, eat and drink to detox and get rid of toxins from the body. While detoxing it is important to give up junk food and eat healthy.
Make your heart healthy
Junk food contains a lot of unhealthy transfat. This transfat is root cause of all heart diseases so strive to make your heart healthy in this period of Lent to nourish and take care of your heart.
Lose weight
Obesity is what you get when you eat junk food and what do you lose? Weight, right? So this is yet another good reason to give up junk food the lent period.
Obese your wallet

Junk food is not only unhealthy but it's expensive too. As you give up junk food, you lose weight while your wallet becomes fat. It will save you hell lot of money which you can enjoy to fund your most desirable good of the year.
Become a cook

Be a cook for a change. Learn some of your favourite recipes; try to make your favourite junk food healthy. Develop some culinary skill and enjoy varied healthy foods.
Now that you have good enough reasons to give up junk food during the period of lent giving up some of the unhealthy foods won't be painful. Isn't it?
Image courtesy:  smartpei.typepad.com
5 Smart Reasons To Avoid Junk Foods In The Period Of Lent