5 Super Healthy Drinks For Lent Season

21 Mar 2011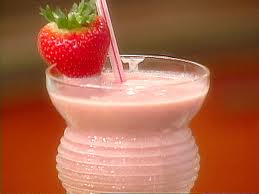 Lent season is the 40 day time period prior to Easter. Christians and some Protestants celebrate the holy Lent season in some way or the other. Usually Lent is the time for prayer and self denial to honor and remember the sacrifice of Christ. The Lent season is characterized by people giving things up, promising to do better things, fasting, praying regularly and giving alms. There is a lot of emphasis on food and drink during Lent and here we bring to you some super healthy drinks for the lent season.
Drinks for the Holy Season of Lent
Lent is a season of fasting and people giving up meat eating or becoming vegetarian etc. The sudden change in diet can take the body by surprise and to cushion the effect, it becomes necessary to alter the diet in a way that all essential nutrients are available to body. Given below are some healthy drinks that can provide the body with much needed nutrients.
Green Tea – This tea is an ideal drink for Lent season since it contains over 700 chemicals that offers immunity from a wide variety of diseases. Moreover, green tea soothes the nerves and normalizes blood sugar during the fasting season. Green tea is instrumental in reducing thirst during warm days. They contain a large number of antioxidants that infuse health into human body.

Fruit Smoothies – Make delicious smoothies with the fruit of choice by adding skim milk to fruits. Substitute added sugar with natural sweeteners like honey for a healthier smoothie. These can be easily made at home by blending fruit with milk, honey and ice cubes in a blender. They are healthy and offer many nutrients.

Vegetable and Fruit Juices – Juice vegetables for delicious and nutritious meals in glasses. Fruit and vegetable juices contain many nutrients that can help body during the fasting holy season of Lent. Fruit juices should be consumed without sugar if maximum benefit has to be reaped. Vegetable juices are even more healthy since they contain only half the calories that fruit juices contain and they have higher fiber content too. Opt for orange and carrot juices on warm days.

Protein Drinks – The Lent season sees many people abstaining from eating meat and this can deprive them of proteins. Protein drinks can come to their aid by supplying essential amino acids. These drinks are available as powders and pre-mixed drinks. Proteins are necessary for sustenance during the 40 day fast of Lent season.

Fiber Drinks – Fiber is a necessary aspect of nutrition and to ensure that people get their daily intake of dietary fiber even during Lent, it is advisable to drink fiber drinks. During fasting, fiber drinks can keep body feeling full for longer periods of time.
The list for healthy drinks for Lent should not miss out the beer for Lent. Brewers create strong spring beers specifically for Lent, on the lines of Doppelbock. Doppelbock was created by Roman Catholic monks for liquid fasts during Lent. This beer is a strong malty beverage that is very nutritious and dense. The common Doppelbock beers are Salvator, Duck-Rabbit Duck-Rabbitor.
The Lent season see many people go off alcohol, meat, turn vegan etc. This is the preparatory phase for Easter celebrations.
Image credit: factza.com/ ;halewood.tradeindia.com/
5 Super Healthy Drinks For Lent Season