Top 5 Picnic Food Ideas For Valentines Day

11 Feb 2011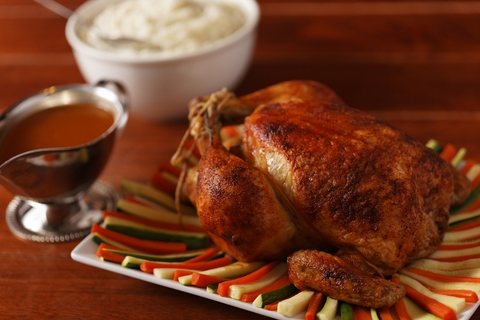 Valentines Day is the time for celebration and fun when you choose to spend some special moments with your loved one. Many of us choose to spend this special day with friends – in parties, get-togethers and picnics. Planning for parties and get-togethers is quite easy but when we try to plan for picnic food we often lack ideas. Picnic food ideas are slightly different from indoor parties where you have everything readily available and within reach, hence when you are planning for a picnic, you need to make plans smartly. Here are top 5 picnic food ideas for Valentines Day which you will surely find useful.
Chocolates and fruits – Your Valentines Day picnic will be incomplete without loads of chocolates and fruits. Include as many types of chocolates you can, along with fresh and juicy fruits in your pack. Fresh fruits will keep the spirits high in a healthy way while chocolates will keep the romance alive. Carry plenty of canned fruit juices so that you can have them whenever you feel like. These truly make the best Valentines Day picnic food ideas which never fail.
Tea sandwiches – Carry plenty of tea sandwiches on this romantic picnic. However, you need to ensure that you cut all these sandwiches diagonally which make them look attractive and delicious. Since these are picnic food ideas and you will be enjoying in a group, you can carry a combination of tea sandwiches for this special day. Include chicken, ham, cranberry sauce, and smoked turkey and egg sandwiches in plenty.
Cookies and cakes – Valentines Day picnic food ideas will be incomplete without baked goodies. Include plenty of cakes and cookies in your basket for ready munching. You can include a variety of cakes in your kitty – if you manage to bake these cakes yourself, it shall be a double bonus for your Valentine. You can carry special Valentines Day cookies with special chocolate or strawberry icing to get a special romantic feeling.
Roasted Chicken – If you are looking for picnic food ideas on Valentines Day, you can try out roasting chicken yourself. You can marinate the chicken as per your desire and roast the chicken with special herbs and sauces. This shall make the picnic food even more exciting and worth remembering.
Last, but not the least do not forget to carry some bottles of champagne which sets the mood and keeps the spirits high on such romantic occasions.
Image credits: shopping.onlypunjab.com, picnicfood-ideas.com
Top 5 Picnic Food Ideas For Valentines Day