Best Wines For Valentine's Day Dinner

7 Feb 2011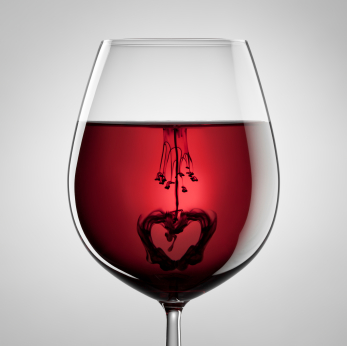 Valentine's Day is a special occasion which often involves a romantic, intimate dinner with your love. A great wine can make your Valentine's day dinner even more romantic. You can always find a wine to match whatever you're eating! The range of sweet, dry, red, white and rosé wines means there's always a great bottle to pair with your meal.
The best way to choose the right wine for your Valentine's Day dinner is to match it with your food by weight; light wines with light dishes and heavy wines with heavier, richer food.
Here are a few of of the best wines for your Valentine's Day dinner;
Dry White Wine
Dry white wines are versatile wines ranging from light and fruity to heavily aromatic.  Different dry white wines include Pinot Grigio, Soave, Orvieto, Riesling, Muscadet, Chenin Blanc, Chablis, Chardonnay, Sauvignon Blanc, Bordeaux, Burgundy, Pinot Gris, Tokay and Gewurztraminer.
The crisp and controlled flavors of dry whites make them a perfect match for so many different dishes, especially dishes containing seafood..
Sweet White Wine
Sweet White Wine is among the best wines to make your Valentine's Day dinner more memorable.  These wines are juicy and great with cheese and savory dishes. For example, this wine is great paired with a dessert such as apples, almonds and cream.  
Champagne
What's a fancy dinner without  champagne?  This wine is premium bubbly with plenty of richness and depth of flavor. The best food matches for these wines are light chicken dishes, sushi, shrimp, lobster or white fish in creamy sauce.
Red Wine
Red wines are also a great wine for your Valentine's Day dinner.  These wines are best in the company of a few simple dishes like lamb, steak, sausages, spaghetti Bolognese, beef or vegetable lasagna. This wine is a good partner for red-wine sauce dishes, like chicken in wine and mushroom sauce, or braised smoked ham with green lentils. The sweet fruitiness of these wines will blend well with the natural sweetness of vegetable dishes.  A reduced sauce, and garlic, thyme or sage as additional flavors will balanceout  the heavier reds.
Hope the above tips for the best wines for Valentine's Day dinner helps you to find the right wine for your special dinner with your loved one. Cheers to a great Valentine's day dinner! 
Image Courtesy: grapethoughts.com
Best Wines For Valentine's Day Dinner