How To Plan A Valentines Day Party With Vegetarian Party Food
7 Feb 2011
If you are planning for a Valentines Day party, think a little out of the box this time around. Make it vegetarian. Here are some vegetarian party food ideas to help you with your party plans. The entire world is turning vegetarian, why shouldn't you be?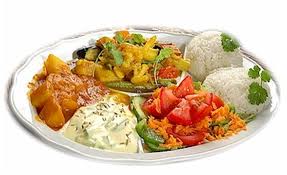 Starters:
Vegetarian finger food is not only delicious but it's also nutritious. Bake potatoes, make patties with them after adding a few more vegetables, boil chickpeas and add salt and lemon juice to make a great starter. You could also make cottage cheese kebabs, only that the process is a little elaborate.
Salad Ideas:
There are like a million ideas for making a vegetarian salad. From a simple coleslaw to other vegetable salads. Take care while using a dressing because store bought dressings are usually non-vegetarian. Instead, make your own dressing with olive oil and the spices available in your kitchen. Vinaigrette dressing is also another option. All you need is just lemon squeeze.
Main Courses:
Make a simple pasta dish or a casserole with vegetables. Bake lasagna with vegetables or eggplant parmigiana. Try the tomato and spinach pasta or a simple arrabiatta or napolitana. Otherwise, make it Indian. Vegetarian dishes are aplenty in Indian cooking. You could also buy flatbreads from stores and make rice of your choice and gravies to go with it.
Desserts:
Make eggless cakes and pastries or buy or from your nearby bakery. Making a vegan cake is not a big deal at all. Or simply, have fruit salads with cream for desserts.
Image Courtesy: Indianfoodsco.com
How To Plan A Valentines Day Party With Vegetarian Party Food