Top 5 Red Foods For Valentines Day

7 Feb 2011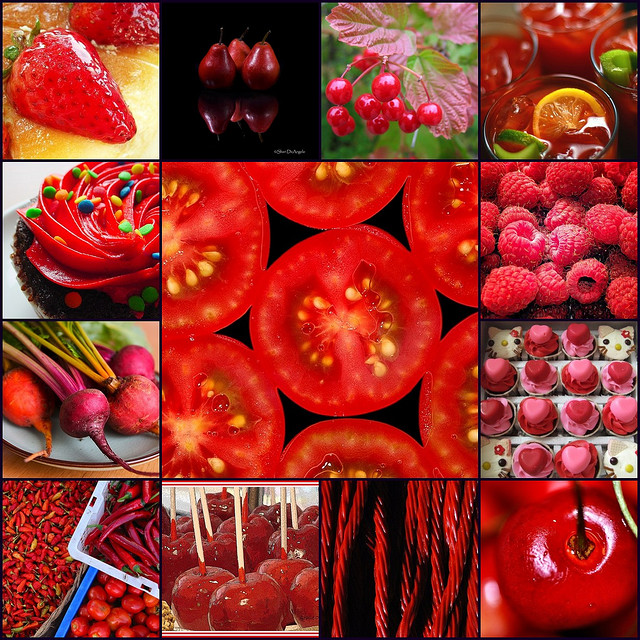 Red is the color of love and, thus, it is also the color of Valentine's Day. So, why not celebrate your day of love with some of the choicest red foods? Here is something for the eternal foodie lovers; the top 5 red foods for Valentine's Day-
Strawberries
These berries top the red foods chart for Valentine's Day. There are many ways to use this luscious fruit on the day of love. Serve a strawberry salad, strawberry & cream dessert, strawberry champagne sorbet or strawberry toppings for your special cake.
Tomato
Tomatoes, besides being a healthy fruit to eat, also lend the characteristic red color to the dish, making it a delight to eat on this day. If a tomato soup, dotted with fresh cream, seems too simple for your taste, you may toss in some chopped tomatoes with strips of fried bacon and serve this salad on Valentine's Day.
Pomegranate
Another healthy fruit, pomegranate is also a good candidate to make it to the Valentine's Day list. A dessert made with pomegranate or a drink seems like the right choice if your beloved is a health freak.
Rhubarb
The first thing that comes to mind when you read about rhubarb is the rhubarb-raspberry pie. But that is not all that you can make with rhubarb. There is so much more variety of desserts to be made with this red Valentine's Day food.
Red Grapes
This variety of grapes is heart-friendly because of rich presence of antioxidants and fiber. You can serve red grapes in salads, smoothies, toppings and in a cocktail.
Other Articles You May Like To Read:
1. Valentine's Day Dinner Menu
2. Top 5 Snacks For Valentine's Day
3. Top 10 Romantic Recipe Ideas For Valentine's Day
Image credit – newveneers, giftbaskets, ifood, nutritiouslife, vegalicious, homemadesimple
Top 5 Red Foods For Valentines Day