Top 5 Romantic Food Gifts For Husband Or Boyfriend

6 Feb 2011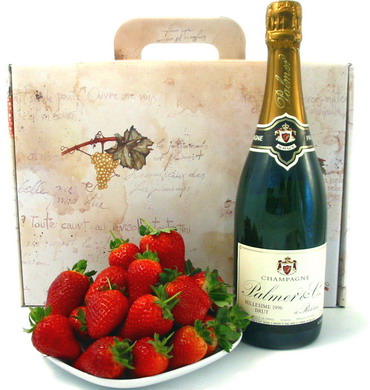 If you wish to make your romantic day special, this is your chance to do so. Top 5 Romantic Food Gifts For Husband Or Boyfriend is a great way to make the day very special for the special person in your life. If you check out the various stores offering Valentines Day goodies, you will come across several common items. Food gifts are rare but can really make someone very happy. Here are some very exciting romantic food gifts which you can present your husband or boyfriend which is surely going to spice up your relationship.
Champagne – Nothing can be as romantic as champagne! Champagne sets the mood romantic and celebratory. A useful bottle of champagne is considered to be an excellent gift for your relation. There are hundreds of champagne bottles packed up beautifully for such romantic occasions. You just need to pick these romantic food gifts and make the event romantic.
Oysters – These have always been popular romantic food gifts since ages. Even the Romans included oysters in their romantic hampers for their loved ones. Oysters have an excellent flavor with an excellent texture and help to add to the romantic vibe of your relationship. You can include oysters in your romantic dinner – buy delicious oysters or you can even prepare these at home for your loved ones. Oysters are healthy as they contain zinc which is known to stimulate the male as well as female sex drive.
Chocolate – These are the best food gifts which are available around! Chocolate has always been associated with love and romance and hence when you are preparing for your Valentines gifts, this is a good option. You can choose chocolate themed gifts, chocolate boxes, candies, chocolate covered strawberries and nuts covered with chocolates. You can also include edible chocolate body paints in your romantic food gifts too which make a wonderful option.
Fruits – These are ideal romantic food gifts for your husband or boyfriend. These are the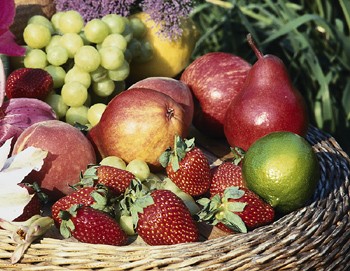 only healthy alternative available around which can make your partner really very happy. Fruit baskets, fruit platters and fruit candies make wonderful options for lovers. You have the option of choosing different fruits as per the preference of your partner. You can prepare romantic hampers of sweet strawberries, cherries and apricots along with other fruits. Chocolate dipped fruits make romantic food gift hampers.
Black Truffles – These have special significance for lovers as they are known to ignite love and desire. A basket of black truffles can make wonderful option for lovers. These mushrooms are rare and available in several varieties. You can choose them packed which have special taste and flavor. You can prepare these mushrooms at home for your romantic dinner date and other occasions too. Choose special romantic food gift hampers which are designed just for Valentines day and make the day very special. 
Now, that you know which gifts to pick...just rush and shop for some of the finest gifts this Valentines day!
Image credits: cityfruits.com, buzzle.com
Top 5 Romantic Food Gifts For Husband Or Boyfriend