Top 10 Valentines Day Recipe Ideas For Kids
4 Feb 2011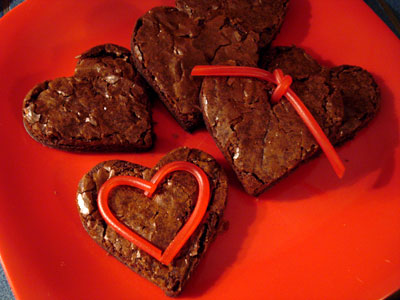 Involve your children while making simple Valentines Day recipes. Let them help you gather ingredients and prepare these Valentines Day recipes under your supervision. You'll create great memories and establish a tradition that they will gladly repeat for any special holiday. These are the top 10 Valentines Day Recipe Ideas  for kids.
Chocolate pie
First, bake brownies and set them aside. Next, slowly whisk chocolate pudding mix and milk together. Let it sit for 5 minutes, then spread over brownies. Spread pre-made whipped topping. Decorate with crushed wafers and shaved chocolate.
Candy hearts
Microwave red, white and cocoa candy melts. Slowly squeeze the melted candy into heart molds and flatten them out so they have no air bubbles. Place this in a refrigerator. Pop them out from molds and decorate with a clean paint brush dipped in melted chocolate. Then refrigerate again.
Candy Bar Fudge
Mix a combination of butter, cocoa powder, brown sugar, and milk. When this mixture boils, add powdered sugar and vanilla extract. Pour into a pan. Then microwave caramels and water and stir in peanuts. Spread the first mix over this layer of caramel. Refrigerate for about 2 hours.
Chocolate cookies
Mix melted butter, brown sugar and white sugar. Blend in an egg and vanilla until light and creamy. Next, sift together flour, baking soda and salt and add it to the mix. Add chocolate chips. Mix and drop onto cookie sheets from a cup. Leave some space between each cookie. Bake for 15 minutes in a preheated oven.
Yummy Flowers
Children use their imagination and cut fruits such as strawberries, peaches and kiwis to make flowers on a plate. Make sure you help them slice these fruits and arrange them into flower petals. For the stem of the flower, use kiwi fruit. Use rose petals to decorate the plate.
Cherry crepes
Beat eggs, sugar, milk, flour and mix well. Heat a frying pan and add a coat of oil. Spread the batter as a thin layer on the pan. Turn over to brown other side. Once crepe is ready, set on plate. Repeat the process to make more. For the filling, mix sugar and whipped cream and spread onto the crepe. Arrange red cherries on this mixture. Roll crepe and drizzle with filling.
Heart shaped pizzas
Divide pizza dough into balls and make a heart shaped pizza crust. Top with pizza sauce, cheese and toppings. Bake it in the oven for Valentine pizzas!
Heart salad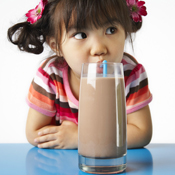 Create a salad with lots of green vegetables. Take red bell pepper and slice it in half. Remove the seeds and core and carve out hearts heart shapes. Place them in the salad for an instant V
Fruit Smoothie
Blend together yogurt, apple juice, strawberries, blueberries, wheat germ until smooth.  Pour in glass and sip.
Enjoy these Valentines Day recipes for kids with your family!
Image credits
www.the-preschool-professor.com, 
Top 10 Valentines Day Recipe Ideas For Kids