Top 10 Allergy Free Gifts For Valentine's Day
3 Feb 2011
If your valentine is allergic to certain food items, then you need to be careful about buying the special gift for the coming Valentine's Day. In this regard, I think this list of – top 10 allergy free gifts for Valentine's Day – would be quite helpful to you. While buying Valentine's Day food gifts, you should check whether the item is free from the particular substance, which works as the allergen for your valentine. There are different types of allergens, which can activate allergic reaction. Among these some of the common substances are – dairy, egg, gluten, soy, nut, casein etc. So, while making your choice try to avoid these substances, so that your valentine can enjoy your gift whole heartedly.
Top 10 Allergy Free Gifts For Valentine's Day
1.       Chocolate Chip Cookies – It is one of the favorite Valentine's Day food gifts. You too can buy this; but go for the ones, which are prepared without using nuts, milk or eggs. This pack of chocolate chip cookies will be ideal, in case your valentine is allergic to nuts, dairy or eggs.
2.       Caramel Popcorn – A box of caramel popcorns can be the perfect gifts for Valentine's Day. You will find allergy-free popcorns which are prepared without using milk, eggs, tree nuts and peanuts.
3.       Two Chocolate Hearts – Being the special gifts for Valentine's Day, you can safely buy the pack of two chocolate hearts or jelly beans or any other candy of your choice. Just make sure that all of these products are gluten-free .
4.       Divine Cupcakes – The allergen-free divine cupcakes will definitely be liked by your valentine for this special occasion. There are several bakery shops in your locality offering gluten-free, nut-free, dairy-free and egg-free cupcakes in beautiful attractive designs.
5.       Allergy-Free Combination – If you ask the shop to prepare a combination of your choice of allergy-free food items , he will be most happy to do that for you. A combination can be made by assorting various cookies, popcorn, candies, cupcakes etc. with allergy free contents.
6.       Dairy Free Choices – It is not necessary to select only cookies and chocolates as gifts for Valentine's Day. You can be little different in choosing the Valentine's Day food gifts with items like smoked salmon or crispy crackers or crunchy snacks bar etc. All these are not only free from dairy, but also free from other common allergens.
7.       Snackers Basket – This gift will be most welcomed by your valentine, in case he/she enjoys savory snacks item. Get a basket of favorite snacking items like tortilla chips, veggie chips, trail mix etc which are gluten free, nut free, dairy free, egg free, casein free and sugar free.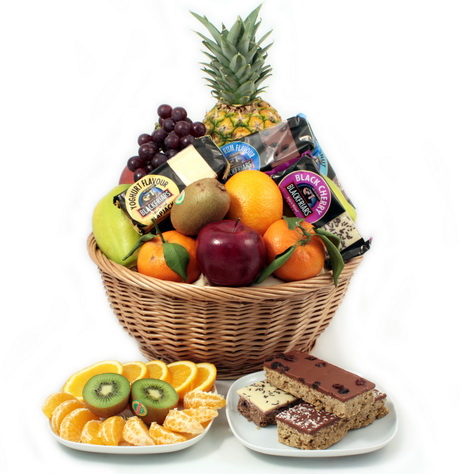 8.       Fruit Basket – You can make an assorted fruit basket to present in this special occasion to your valentine. A fruit basket prepared with fresh fruits is always going to be healthy choice for any health conscious person. Hopefully, these natural products are completely allergen free.
9.       Spreads & Dips – Spreads and dips are quite useful food gifts for Valentine's Day. These are available in several varieties and you can buy the allergic-free version, which contains no milk, no peanut oil, no egg, no soy and so on.
10.   Gourmet Food – You can also select any special gourmet food to deliver at the doorstep. If you specify the allergens during placing order, the food will be prepared according to the restriction. These gourmet foods are no way less delicious than the usual preparations. This can be considered as one of the allergy free gifts for Valentine's Day.
Nothing can be compared with the quality and value of homemade food items . If you are a good cook, you can prepare the right kind of food gifts, without using the specific allergic items as Valentine's Day food gifts.
Image Courtesy: lasplash.com , vegeterian-nutirtion.info , cityfruits.com 
Top 10 Allergy Free Gifts For Valentine's Day