Best 5 Valentines Day Party Food

19 Jan 2011
Best 5 Valentine's Day Party Food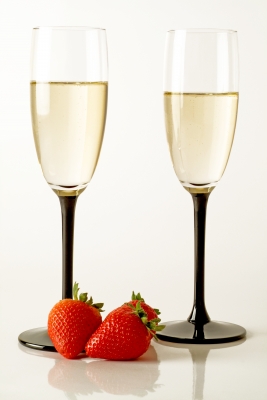 Does one ever need to worry about cozying up a Valentine's Day Party? Candles, Roses, Love, and a night that you and your loved ones wouldn't want to forget for all the years to come. The Valentine's Day party food is the next best thing to the warm cuddles; with the chocolate candies and love poems, but on the tummy front, make the evening warm and choose appetizers and main courses from the list of the Best 5 Valentines Day Party Foods:
Egg stuffed with Tuna and Salmon cream- This is a light snack that has just the right amount of taste to re-kindle those taste buds. If you would like the party dinner to have healthy appetizers, you could try various salads too.
Valentines Scampi in Amaretto Cream to be served with French Bread- An appetizer, that lives up to its name, of a Valentine evening with a  French setting.
Asparagus spears with a Mayo dip- Crunchy, and really very healthy, this is a perfect snack for the perfect evening.
Oysters on the half shell- It is the perfect way to begin the meal, and to enhance the romantic ambience, we all know it is the perfect aphrodisiac. You could also try the scallops.
Spaghetti and meatballs- It may sound casual, but imagine the end to end sharing and the slurpy love!! Another good meal would be the pies.
Chicken in Champagne and Mushroom sauce- My favorite Main course meal, simple and easy to make, it is the perfect way to fill your hearts and tummies.
Contrary to the usual way of listing the Best Valentines Day Party Food, from appetizers on, the most important valentine day party food is the dessert. No Valentine's Day party can ever be a success without those chocolate dipped strawberries or that heart shaped cake! So, the must have foods in this Valentine's day party are all sweet, filled with love and evermore special because you will have each other to celebrate it with.
Image Credit- freedigitalphotos.net
Best 5 Valentines Day Party Food