Top 5 Super Bowl Snack Ideas

14 Jan 2011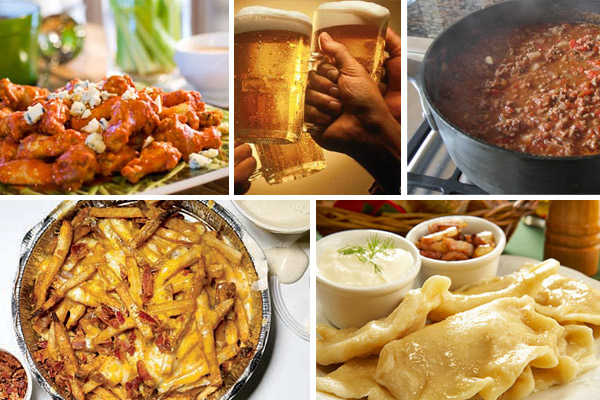 Here is a superbowl party to set the ball rolling. How about invigorating the spirit with top 5 Super Bowl snack ideas? With snacks to crunch and munch, there is enough jubilation to watch the football fun. So, let us spring into action and get some of these awesome snacks ready for the party. Here we go!
Potato fries are considered a must for parties. Make these crunchy delicious fries seasoned with garlic, herbs, and seasoning. They are sure to be gone in no time!
2. Cheese and Herb Shortbread Rounds
A cheesy savory snack is often loved by many. Make these herbed shortbread rounds with two different types of cheese, and we are sure your friends are gonna love it!
Why head to a fast food joint for chicken nuggets when you can make a healthier tastier version right at home? With just a few ingredients, it isn't as difficult as you think. So, get set and go!
We know your snack platter is going to be dominated by chips and fries. Why not add some healthy snacks too? This high-protein tofu sandwich is seasoned with oyster sauce and spice powders and is a good choice for those who are health conscious.
Considering the amount of fatty dishes you may tend to snack on, why not keep a healthy guilt-free dish too? These sweet potato fries are baked and are made using olive oil, which is heart healthy.
Well, when the crowd throngs the "amphitheatre" set up in your house, you would have something ready for everybody to chew upon with these 5 Super Bowl snacks. Have a great party!
Image Credit - modcloth
Top 5 Super Bowl Snack Ideas