New Year Drinks To Celebrate With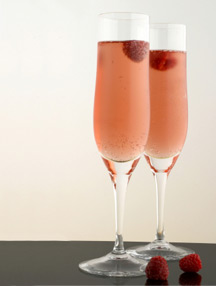 Planning to throw a New Year bash. Read on for some of the best drinks that can be served during the celebrations...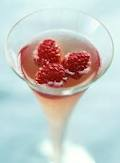 Lemon Rose Bellini: This champagne cocktail is one of the favorite New Year party drinks.  You will require rose champagne, lemon sorbet, (citrus flavored) vodka and raspberries to prepare this flavorsome cocktail. Mix sorbet and vodka in a cocktail mixer with ice and shake properly.  Then add rose champagne, and mix. Now strain this cocktail into the Champagne flute and serve it after garnishing with raspberries.
Alcohol – Free Champagne Cocktail : If the party is going to be alcohol free, hrow a then there aren't better drink choices than this. You will require club soda, lemon juice, ginger ale, grenadine syrup, and grapefruit juice to prepare this cocktail.  Combine all these ingredients and serve it after adding ice (if required).  If you are using a punch bowl then serve the cocktail after garnishing with fruit slices.
Limoncello Sparkle:  I can simply call it the best New Year drink of all  times because it
involves very few ingredients and gives you a zesty punch.  You will require limoncello, champagne, Cointreu, and long lemon peel to prepare this sparkling drink. Strain limoncello and cointreu in a cocktail shaker along with ice. Shake them and top it with champagne and serve it after garnishing with a lemon peel.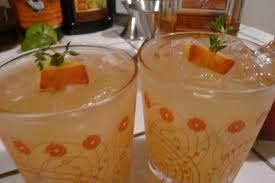 New Year special Peach cocktail: "Funny New Years drink"- that is the name that comes to mind while preparing this cocktail. You will require a bottle of soda, sliced peaches, and a small amount of peach syrup to prepare this drink. Pour sodas into the champagne flute glasses and add peach syrup and sliced peaches to it. Serve it after adding some ice cubes to the flute glass.
Sirens Song: The name may attract your guests, but its simplicity would charm you. This
is one of the easiest amongst other party drink recipes recounted here. You will require champagne, raspberry puree, ginger beer, and raspberry liquor. Strain all the ingredients in the cocktail shaker over the ice and stir for 5 to 10 seconds. Move it to the champagne flute and serve decorated with a fruit. 
These are the best 5 New Year's drinks for the celebrations and hope you choose your pick from the list above and have a blast!
Image courtesy: whattodrink, coborns, horaceandlydia, homespunwithlove, blueprintcocktail, theminty 
New Year Drinks To Celebrate With