2 Creative Cookie Packaging Ideas for This Holiday Season

21 Dec 2010
Are you having a tough time thinking of Cookie Packaging Ideas for this Holiday Season? Here are 2 creative cookie packaging ideas that make task easy. 
If you've spent your precious time and effort and put in lots of love to bake delicious homemade cookies, use your creativity and imagination to package them. Make wonderful gifts to warm the hearts and fill the stomach of your loved ones. 
Here are some of the tips for packing cookies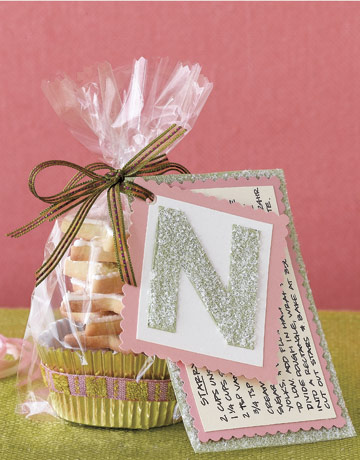 Baskets are all time favorite, and some of the fresh ones can even be placed in a low-heat oven for warming breads. Baskets can be decorated with paint or lined with pretty linen napkins. 
Pretty labels can make your cookie packaging more presentable.
Don't ruin all your hard work with unexciting cookie boxes and packaging ideas.
Use a theme for your packaging. Different themes should be used for different occasions like birthday, Christmas or Valentine's.
Zip seal bags can be used to keep cookies air tight.
Always use clean containers to package your cookies.
Don't use glues which may stick to cookies or impart them with an unpleasant odor
Cookie packaging ideas
First one is you can use cardboard mailing tubes to pack brawny round cookies like iced short bread or sugar cookies. 
You may use Pringles tubes which are wrapped in pretty paper also for packing. This will make a great cookie packaging for holidays.
One more idea is using a milk carton. It is a perfect cookie packaging idea for butter cookies. A milk carton makes a great packaging box.
Here are the steps to follow to use this cookie packaging idea
Clean and dry the container before use. Open the top cautiously without tearing the cardboard.
Place cookies inside.
Seal top with staples or strong sticky-tape.
Decorate exterior with some pretty labels. You can create a milk carton label with the recipient's name.
This is a great container for refrigerating your cookies.
This festive season impress your loved ones with gorgeous cookie hampers with these great cookie packaging ideas.
Image Courtesy:  http:www.countryliving.com
2 Creative Cookie Packaging Ideas For This Holiday Season