Top 10 Christmas Baking Ideas
20 Dec 2010
Celebrate this Christmas by incorporating top 10 Christmas baking ideas dished out by the food experts at iFOOD.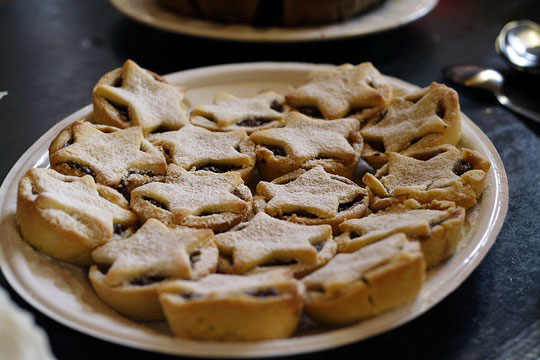 Minced Pies: As we all know that the Christmas will be a sweet affair for the most part, at that time these minced meat pies will make much difference.  Of late minced pies has become an integral part of Christmas baking tradition. The minced pies are all about the mixture of apples, nuts, spices (with or without beef suet's) and other dried and candied fruits, which are treated with brandy or rum.
Boiled Fruit Cake: The boiled fruit cake is perceived as one of the most amazing Christmas baking treats of all time. The boiled fruit cake minimizes the labor associated in the preparation of the traditional fruit cake. Normally, the traditional fruit cake is rich with dry fruits, and nuts, and is treated with alcohol or brandy. The boiled fruit cake also tastes the same as the normal fruit cake but only less laborious than its original counterpart.  Boiled fruit cake is also known as the "Bachelors Cake" or "War Cake".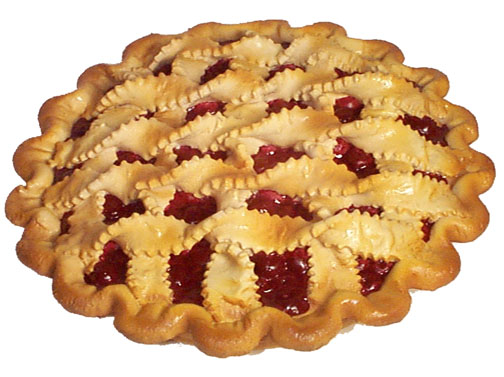 Cherry Pie: Of all Christmas baking ideas recounted in this space this sumptuous pie stands apart due to its freshness. You can prepare the cherry pie in many ways.  You can use fresh, canned, bottled, or tart and sweet cherries to prepare the pie. The cherry pie tastes good when served with a generous scoop of vanilla ice-cream.

 
Chocolate Cheese Cake: This three layered cake never stops to amaze you with its incredible texture. The real showstopper of this Christmas baking treat is its three layers. The first layer of the cake is made up of the crushed chocolate wafers , which is mixed with little melted butter, the second layer is the chief attraction, which is a chocolate cheese cake prepared out of sugar, eggs, cream cheese, chocolate and sour cream. When the cake is baked and cooled the third and final layer of cream and chocolate is added. Isn't it an amazing Christmas baking treat?!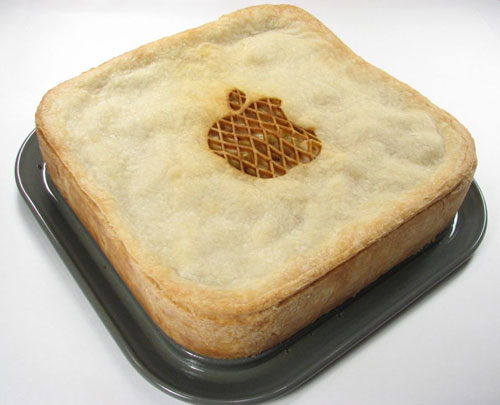 Apple Pie:  When you think of the North American Christmas baking treats the first and prominent name that features in mind is the Apple Pie. There are two elements to this pie one is the pastry and other is apples.  Normally Golden Delicious, Granny Smith, Rome and Braeburn varieties of apples are used in the preparation of the pie. You can enjoy it with a generous scoop of vanilla ice cream, a dollop of soft whipped cream, and a slice of cheddar cheese.  The great thing is that this Christmas baking treat has become an integral part of the American celebrations and is served during other special occasions too.

 

Chocolate Truffles:  If you are in search of some exceptional Christmas baking ideas then there ain't anything better than this. The chocolate truffles are exceptional Christmas baking treats which are prepared by blending a creamy mixture of chocolate, butter and cream, and flavored with extracts, liquors, nuts, coffee, purees, spices and dried fruits. This mixture is shaped into mis-shaped rounds of fungus that grows on trees.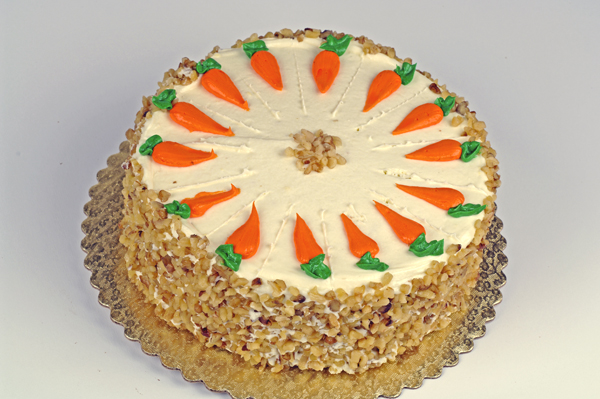 Carrot Cake: You may think how we justify this as the novel Christmas baking treat? In fact you are true, but the answer is that carrot cake never goes out of fashion. That's why we thought of presenting it as a novel Christmas baking treat. This cake is rich with grated carrots, toasted nuts, and is drenched in cream cheese frosting. The cake derives its orange color from the attractive orange flecks of the grated carrot.

 
Pound Cake: This is also one of the treasured Christmas baking wonders that never goes out of fashion. It reminds you of the childhood Christmas years. The cake was so named because it was prepared from one pound of butter, one pound of sugar, one pound of flour, and one pound of eggs. But you can try out lots of permutations and combinations with the ingredients involved.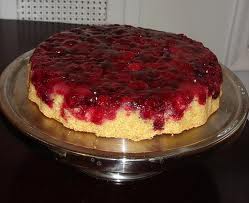 Cranberry Upside Down Cake: The cranberry upside down cake can go well with buttery white cake and sticky caramelized cranberries. Sticking the caramelized cranberries upside down is the best way of highlighting the bright red color of the cranberry. This cake can be simply eaten without a dollop of whipped fresh cream too.

 
Cranberry Christmas Cake: We can say that this is one of the unique Christmas baking ideas you might have ever encountered.  It is similar to Black Forest Cake in many ways because the cake consists of chocolate genoise, which is layered with kirsch flavored syrup, and silky smooth chocolate mousse and ruby red cranberries, covered in snowy white frosting.
Imagecourtesy: weekendblog.co.uk ;  saidaonline.com ; ww3.foundshit.com ; vollmersbakery.com ;  t2.gstatic.com  
Top 10 Christmas Baking Ideas