Christmas Food has Hidden Health Benefits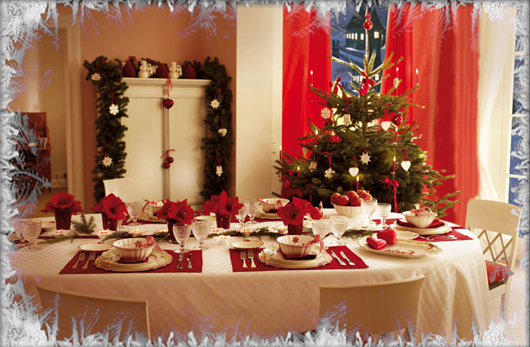 With Christmas around the corner, most of us are looking forward to a lavish spread. Though it is said that the Christmas food is full of calories and high in fat content, research suggests that Christmas food actually does have its hidden health benefits. All you foodies check out the health benefits and indulge in all the Christmas savories this year!
The staple Christmas dish, the classic roasted turkey is indeed very nutritional and healthy. It is high in protein and lowers cholesterol level in comparison to beef, chicken, and pork. Also, the saturated fat content of turkey is much lower than red meat. Turkey is particularly good for growing children as it contains selenium, zinc, vitamin B3 and B6. This bird also contains a chemical mood enhancer so it helps keep you in good cheer which is needed for the holidays!
Researchers has further found out that red cabbage, with its high antioxidant levels, helps in lowering the risk of cancer and the Vitamin C present in it gives you healthy bones, cartilage and skin.
Though it may sound absurd, eating Potatoes has its health benefits too. Potatoes contain a generous amount of vitamin C, which helps in lowering the cholesterol level, and fights allergies such as asthma.
Dark chocolate which has numerous hidden health benefits is also a popular Christmas food. Dark chocolate has a high concentration of antioxidants called flavonoids. These compounds have been found to bolster blood vessel function by causing a spike in uric acid levels when they're broken down by the body. That, in turn, seems to help cut the risk of high blood pressure and cardiovascular disease.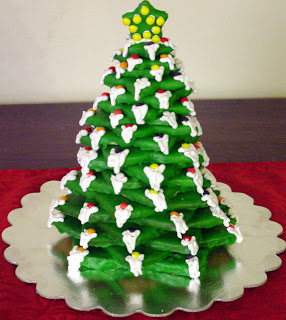 Christmas cakes form an essential part of the Christmas feast. Don't deny yourself a slice of the lovely cake or pies as long as they are full of dried fruits. The whole wheat variety of flour used in the cake or pies may also provid good amount of fiber and iron to your body. In addition, the cinnamon helps in digestion and soothes stomach acidity.
Chestnuts are a healthy option in the nuts category. This nut contains good amount of carbohydrates, vitamin C, Vitamin B6, and folic acid - all of which help the heart stay healthy. Chestnuts also contain antioxidants which lower the occurence of diseases.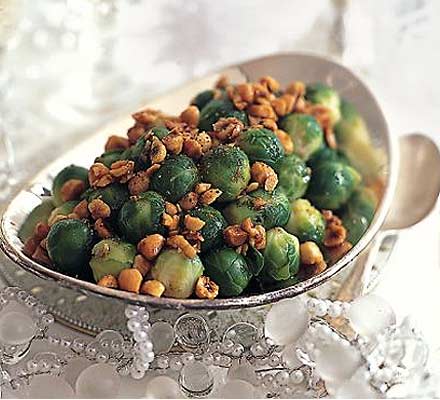 It is often tradition to eat brussel sprouts on Christmas day in various parts of the world. Although, not many people like to eat Brussels Sprouts, know it that these are packed with antioxidants and Vitamin C, which help in reducing the risk of cancer. Brussel sprouts are high in fiber content and hence keep digestive system in order.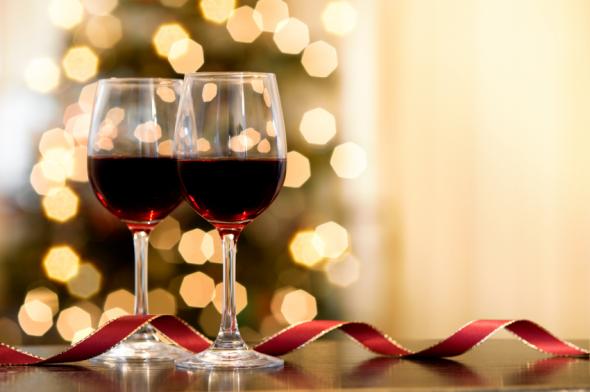 Last, but not the least, we come to the benefits of enjoying red wine with the delicious Christmas food. Red wine contains a compound called resveratrol, which is believed to counter heart problems. It also helps to prevent type 2 diabetes, though this fact is still under some scrutiny.
Well, having stated the benefits of Christmas food, I would like to add that don't overeat and check your portions. Enjoy all the Christmas food that is served, but eat in moderation. Merry Christmas!
Image Credits: furnitureanddesign, seewhatscooking, bbcgoodfood, goodhousekeeping, svvtc, alliwannadoisbake, foodnutritionscience, wineaccess
Christmas Food Has Hidden Health Benefits