Weight Watcher's Nightmare: Worst Holiday Foods Of The Season
15 Dec 2010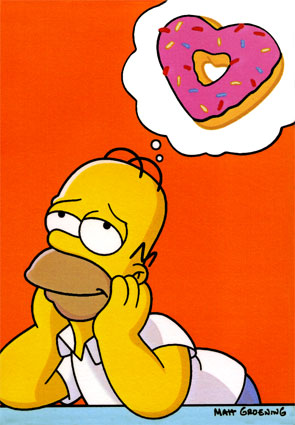 Weight Watcher's Nightmare: Worst Holiday Foods Of The Season - The Holidays is the season of love, but it could prove to be the weight watcher worst ' killer-burgers- chasing- you- everywhere' kinda nightmare. The Holiday season is also the time when food is prepared in excess and it is also the time when the hosts try to stuff food into the mouths of their guests. It reminded me of the movie; My Big Fat Greek Wedding, where John Corbett is perpetually harassed by his soon-to-be In-laws with food. Everytime he says, "I'm full" all he gets as a reply from Lainie Kazan is, "Don't be silly, let me make you some food." I know that is exactly how a lot of weight watchers would feel during the Holiday season.
I'm planning to carry a pepper spray in my purse so that I can spray it on someone who is trying to force feed me. Just kidding. But I'm seriously giving it a thought. On the other hand, here is the list of foods you might want to avoid this Holiday season.
Cheese Straws
You will find them in almost every party that you attend. They will stay silent and lurch in every corner and they are lethally packed with fat. Yes, just one cheese straw is enough to add up to 1/3rd of your daily fat consumption amount.
Egg Nog
Just when your grandma finished telling you that it is a healthy drink, here I am, ready to burst your bubble. It has things like refined sugar, eggs, full fat cream, and bourbon. One glass of eggnog contains 150mg of cholesterol which is half of the USDA's daily allowed limit. It also has a day's equivalent of sugar and has close to 350 calories. If you want to party the smartypants way, then dodge the eggnog.
Fruit Cake
Yes, the National Fruitcake day falls on December 27th, just 2 days post Christmas. If someone offers you a slice of the fruitcake, just take a bite from it. The fruit cake is filled with candied fruit bits along with oodles of butter. One slice of fruit cake contains 410 calories and 13 grams of fat. I'm not saying that you should give up the fruit cake altogether; but eat it, one bite a day.
Cheesecake
As the name suggests, it is made with 80% cheese. Too much cheese = insoluble body fat, remember? One slice of the delectable cheese cake contains 700+ calories and has about 29 grams of fat. Am I kidding you? Absolutely not.
Sugar Cookies
This could probably be the reason why Santa has that pauch. Before, you buy those cookies, you need to know that an average cookie can contain over 200 calories and 14 grams of sugar. So, please don't binge on all the cookies on plate. Just eat one per day.

                                                                                              
If I were to give you a list, I think I will have to ask you to stay away from everything. Now, that wouldn't be right, would it? If you want, eat all the the 'worst' foods that I have mentioned above, but eat in moderation. And also do some skating on the ice to burn out those extra Holiday calories.

                                                                                          
Image courtesy: sandiegoh.com
Weight Watcher's Nightmare: Worst Holiday Foods Of The Season