Popular New Year's Eve Food Traditions

14 Dec 2010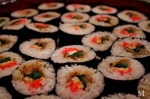 The New Year is symbolic of new beginnings and a new cycle of life. It is a day that is recognized world over as the beginning, and there are many New Year's eve food traditions associated with it. Let's take a look at some of the popular ones...
Few New Year Eve Food Traditions
It is a popular belief that what happens to a person on the beginning of the year, determines his fate for the next one year. The Dutch love to eat a donut on New Year's Day because they believe that the circular food item symbolizes the full circle of life.
The Jewish community consume an apple dipped in honey usher to in the fresh year.
Cabbage is preferred during the New Year because it is said to bring in good luck. The leaves are a sign of prosperity and the colour is said to represent money.
The Buddhist celebrate New Year by baking a dish called the guthok, which is made using nine different ingredients, one of them being charcoal. But sadly, the person who gets the charcoal is said to have a bad heart.
Some people in the USA like to eat black eyed peas, which is served with ham. This is symbolic of good luck and prosperity.
There are a lot of people who associate prosperity with rice and hence serve rice dishes during dinner.
Popping grapes into their mouth is the way in which people in Madrid, Spain do their New Year countdown.
For the Chinese, red and golden colour are symbols of good luck and their specialty dish is the red snapper.
In Greece, New Year cake is baked with a coin in it and they believe that the person who finds the coin will have some extra special luck that year.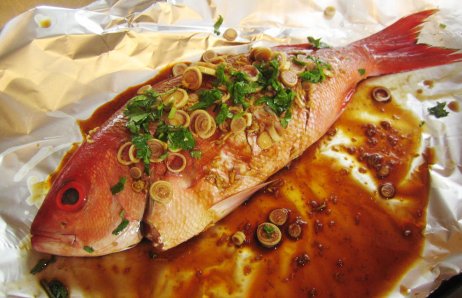 These are just some of the interesting New Years' eve food traditions, there are many others too. Take a cue from the traditions mentioned above and usher in this New Year with luck and prosperity.
Image credit: mmatsumotophotography.wordpress.com/ ; tartlittlepiggy.wordpress.com/ ; lickyourownbowl.wordpress.com/
Popular New Year's Eve Food Traditions