Top 5 Drinks For New Years Eve
14 Dec 2010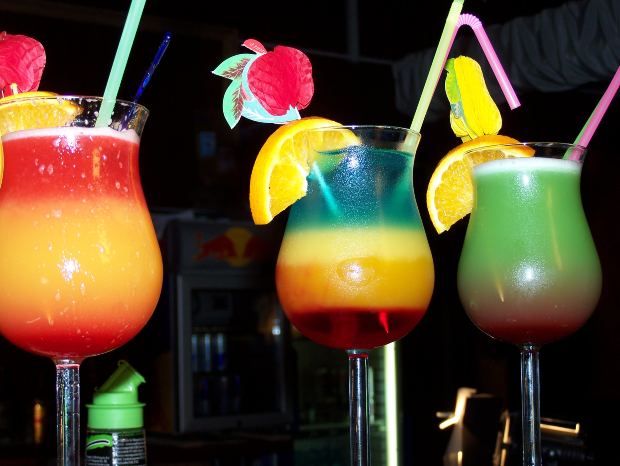 As soon as the clock strikes 12 and you hear the cork go pop, you know you've ushered in another year!  If you are having a celebration at home then make sure you are stocked up on those Champagne bottles and also ready for a bunch of interesting cocktails that will liven up your party. Here are top 5 drinks for New Years Eve that you, your family and friends might enjoy. 
According to Kim Hassarud the author of numerous books on cocktails, (101 Champagne cocktails) the following tips might be useful:
- Use fresh fruits like blood orange, strawberries, blackberries, blueberries are good and all you need is a tablespoon of it and some sparkling wine.
-Use the right appetizer with the cocktails. Hors d'oeuvres like cheese and fruits with brie; appetizers like wontons or egg rolls go well too.
-For cocktails any affordable sparkling wine is good while the expensive ones are good to have as well.
-Cordials and aperitifs out there mix really well with Champagne. A good hard liqueur like like St-Germain elderflower liqueur, Domaine de Canton ginger liqueur, and crème de violette make it excellent.
1. Champagne: Just classic Champagne should do the trick if you are not into any big ticket cocktails and just want the bubbly to froth over on the eve. Sparkling wine is still the traditional classic. Vintage Cristal or Dom Pérignon are good as they are.
2. Classic Champagne Cocktail: 1 cube sugar, Angostura bitter and chilled champagne. Soak the sugar and Angostura bitter in a flute. Fill with sparkling wine and a lemon twist.
3. Siren's Song: 3 oz Champagne, 1 oz ginger beer, ½ oz raspberry puree, ½ oz raspberry liqueur. Combine all the ingredients in a shaker for 5- 10 seconds and pour it in a flute after straining.
4. Mexican 55: 1 oz tequila,½ oz fresh lemon juice,½ oz syrup, 2 Angostura bitters, sparkling wine and a lime wedge. Shake the ingredients in ice in a cocktail shaker and transfer to glass. Add the sparkling wine and the lemon wedge.
5.Lemon Rose Bellini: 1 spoonful lemon sorbet, ½ oz citrus vodka, 4 oz rose champagne, 2-3 raspberries for garnish. Combine the sorbet with vodka in a cocktail shaker with ice. Shake vigorously, add champagne and stir. Strain into a chilled flute and float raspberries
So, this New Year Eve let the party drinks do the talking while the celebrations are in full swing. 
Image credit: Morguefile.com
Top 5 Drinks For New Years Eve