How To Plan A Healthy Holiday Dinner Party

13 Dec 2010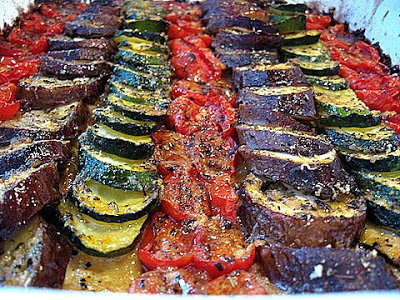 How to plan a healthy holiday dinner party, so that your guests have all their favorite foods without having to worry about calories and digestion? When we desire to plan a healthy holiday dinner, it means we need to concentrate on foods which are light, prepared with less oil and easy to digest. Here are some ideas on the kinds of foods you can include in any such dinner party. 
Baked vegetables – If you are thinking about different types of dinner appetizers, then baked vegetables can be a wonderful option. You can dice vegetables into bite size pieces and bake them in medium heat. In fact, you can also choose to roast some vegetables as per your choice and serve them with salsa. This can be a healthy appetizer for your dinner.
Baked chicken with herbs – Chicken is full of nutrients and when you choose to bake it with herbs, it means you use less of oil. The use of variety of herbs adds to the benefits of the chicken. You can also add vegetables to this dish to make it healthy – some common vegetables which you can add are tomatoes, bell peppers, potatoes, carrots and even baked eggplant.
Salmon rice – This makes a wonderful holiday dinner. This is prepared with rice, frozen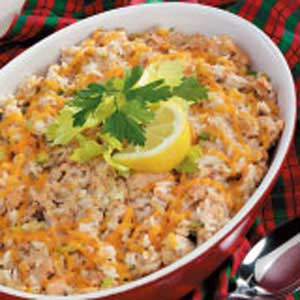 peas, cooked broccoli, drained salmon, beaten eggs, soy sauce and also spice powder. The rice is boiled and then well drained. The remaining vegetables and salmon is added to the rice and cooked till the rice is cooked well. You can serve salmon rice immediately as and when it is cooked.
Baked beans – Beans are always considered to be healthy and they are particularly popular during the holidays. Fresh beans baked with collards and chicken shreds make a wonderful treat. If you wish, you can also add cooked chicken sausages for this bean recipe to make it a complete delight for your family and friends. These beans are very light and easy to digest. It is best to serve these beans with barbecue sauce.
Green pizza – This is also a very popular holiday dinner menu idea. It is prepared with whole wheat pizza dough, broccoli florets, water, salt, ground pepper as per taste, prepared pesto, arugula with its stems removed and mozzarella cheese. The ingredients need to be well mixed and baked in a dish till 45 minutes. You can serve your green pizza hot after sprinkling some shredded cheese to add to its richness.
Fruit salad – Nothing can be as healthy as a fruit salad. You can include as many fruits you wish to add in this fruit salad – you can add raspberries, cherries, apples, pineapple, grapes, kiwis and other fruits of your choice. If you wish to include a dressing, take your time and prepare a light dressing.
Image credits: kalofagas.blogspot.com, wizardrecipes.com
How To Plan A Healthy Holiday Dinner Party