Tips for Planning a Healthy Holiday Party

10 Dec 2010
Are you looking for some tips to plan a healthy holiday party? Well then you've come to the right place! We all know that the holidays involve a lot of family, food, and fun but that doesn't mean every get-together has to be filled with heavy foods that make you feel like everyday has been Thanksgiving! Check out some of our tips below to see how you can get started on serving some tasty, yet healthy, snacks and appetizers at your next holiday get-together.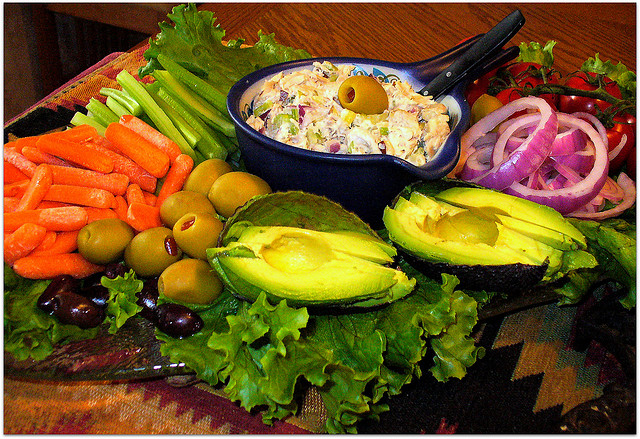 Remove unhealthy drinks from the party menu

Offer low calorie drinks at your next soiree. Choose diet soda, light beer, wine spritzers, sugar-free fruit punch, juices, white or herbal tea, etc. There are plenty of options that are either low in calories or contain zero calories.
Serve fruit and veggie tray

Replace oily holiday appetizers with healthy fruits and vegetables. Make a fruit platter and a grilled vegetable platter so that there are both cold and warm options. Some raw vegetables like baby carrots, sugar peas, cauliflower florets, broccoli and celery sticks can also be served. Serve slices of apple, orange wedges, grapes, cherry tomatoes, canned pineapple, and cubes of watermelon as well. Keeping equal quantities of fruits and vegetables will keep people coming back for more!
Serve light spreads and dips
Use fat-free creams, or substitute things like sour cream and cream cheese with plain yogurt when preparing dips. Keeping dips light will make it healthier and more digestive friendly.
Add beans wherever you can

Beef up your dishes with proteins like beans, which are filling and curb the desire for eating more. Add beans to salads, appetizers or casseroles. They not only add protein but flavor as well!
Serve seafood and lean meat

Shrimp and salmon are both healthy and typically universally liked. Serve shrimp with drinks for appetizers or cook them and serve alongside cocktail sauce. Use lean meats and grill or roast them, avoid deep frying and cooking with large amounts of fat or oil.
Serve whole grain foods only
All the breads, pasta, crackers and rolls that you serve should be made out of whole grain and whole grain blends. Whole grains contain a higher nutritional value than do white breads and starches.
Image courtesy: static.flickr.com
Tips For Planning A Healthy Holiday Party