Best 5 African American Foods To Serve At A Kwanzaa Party
8 Dec 2010
Hosting a Kwanzaa party for your family and friends? Looking for African-American food ideas for the Kwanzaa feast? Your search could end here with our guide on the best 5 African American foods to serve at a Kwanzaa party! We sincerely hope that our guide succeeds in introducing some new food options for you to include in the Kwanzaa party!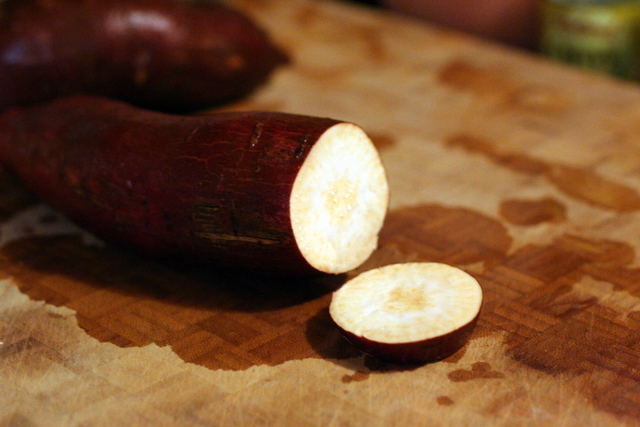 Kwanzaa party menu options
Listed below are some of the most common and popular African American food items served during Kwanzaa!
Mafé
A popular West African dish, and also spelled as mafe, maffe, mafé is essentially peanut stew, and is prepared by simmering meat in a thick peanut sauce. The stew has a delightfully sweet and sour flavor. 
Yams
Also known as Dioscorea batatas, yams are common inclusion to almost all the kwanza meal at parties. Considered a staple food among the Africans, yams are often added to kwanza meals in different forms, the most popular of them being fufu. Fufu is a kind of a thick paste prepared by boiling starchy root vegetables and then pounding them with a mortar and pestle until the required consistency has been achieved.
Koki
A delightful and must-include option for the appetizer course is the dish known as koki. Also referred to as ekoki, the dish is prepared by smashing beans or black eyed peas and cooking them in banana leaves. 
Kwanzaa vegetarian stew
A delicious vegetarian stew prepared with swiss chard, garbanzo beans, yams and common spices such as cumin, turmeric, cinnamon and sautéed in onion, this is a traditional Kwanzaa food recipe. Garnished with coriander and made spicier with Tabasco sauce, this is a delightfully refreshing stew when served hot.
Coconut pie
A scrumptious option for the dessert, coconut pie is again a common sweet dish served at the Kwanzaa feasts. Apricot jam is usually used as a topping and the pie is prepared using grated coconut melted with butter and baked in pie shells. Serve it at room temperature with whipped cream on the side.
Image credit: ineluctable.org
Best 5 African American Foods To Serve At A Kwanzaa Party