The Best Italian Christmas Menu
8 Dec 2010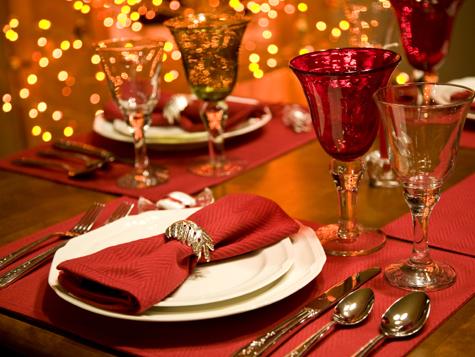 The Best Italian Christmas Menu – When it comes to Italian food, I am often reminded of one my favorite American movies set in Tuscany, Italy; Under the Tuscan Sun. Right now, I am thinking about San Lorenzo, the patron saint of chefs. In the movie, Vincent Riotta tells Diane Lane that if she prays to San Lorenzo, then she might get someone who would cook for her. From today, I am going send prayers to God and cc it to San Lorenzo, so that in some miraculous way I might get invited to an Italian Christmas party. I do not have that many Italian friends but I'm going to keep my fingers and toes crossed, anyway. But, this post, however, is about what I would call as the best Italian dishes that I would like to see, on Christmas, on my dinner table; maybe even yours.
Roasted Halibut with Fennel, Potatoes and Ricotta
There was this one time in band camp.... err no.. there was this one time in a nice little Italian restaurant in down town New York, I first had this dish. When I took the first bite, my eyes closed automatically to savor in the flavor. The highlight of this dish is the usage of fine anise. I think that they use some other flavored alcohol too to enhance the natural aromatic pungency of the star anise.
Seared Beef with Porcini Mushrooms and Garlic
I made this dish last year on Labor Day. I know that this is not a typical Labor Day dish but that is what I did. But guess what, the recipe is Italian and it will be a fantastic inclusion to the Christmas menu. What I love about the dish is that it has a nice flavor from sautéed mashed garlic, onions and mushroom. The dish is served hot with a glass of red wine. Bravo!  
Seafood Lasagna
There seems to be a magical connection between the Italians and seafood. It could probably be because of the reason that; it is a small country surrounded by sea on three sides. Whatever! I love seafood too. A typical Italian seafood lasagna would include at least 3 different types of fish meat. In my opinion, you gotta have this on your Christmas menu.
Tiramisu
Tiramisu completes the Italian dining experience. Words cannot describe the soul satisfaction that I get when I sink my teeth is this glorious piece of sponge cake. A good Tiramisu is always orgasmic. I am always tempted to kiss the dessert chef who makes one hell of a Tiramisu. But then, that is just me. Lol. My final verdict; if you can't make a Tiramisu; buy it.
                                                                                       

Sigh! All this Italian food talk has made me hungry. Why can't it be Christmas already?
Image Courtesy:recipes.slides.kaboose.com
The Best Italian Christmas Menu