Best 5 Patterns for Gingerbread Houses
8 Dec 2010
Christmas is here! Are you falling short of patterns for making gingerbread house? Then, here are best 5 patterns for Gingerbread Houses, which will help you put up something unique.
Gingerbread Castle Pattern
You can make a gingerbread house resembling a castle (from medieval times) complete with center towers, with or without cones or turrets on the top of the towers. Add turrets and decorate it with pink icing to make it resemble Cinderella's castle.
Gingerbread Church Pattern
This gingerbread pattern triggers a scent of nostalgia within the viewer. The candy pebbles can be used to decorate the old stone church. An elegant royal icing will add a countryside demeanor to the church. You can cover the roofs and steeple with seeds.
Gingerbread Beach House Pattern
This pattern generates a holiday mood within the viewer. You can use multi hued icings to create rooftops, windows, pillars, etc. You can extend your creativity by making a terrific gingerbread beach house like a countryside home, and cabin.
Gingerbread Clock Tower Pattern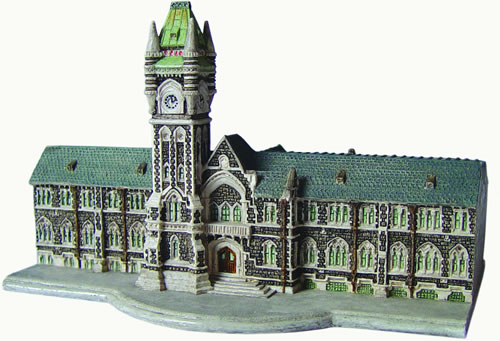 This pattern will remind you of classic clock tower welcoming the visitors at the city entrance. You can either go for a beautiful clock tower masterpiece or a haunted Halloween clock tower masterpiece. Place this gingerbread clock house on a table to amuse the visitors.
Gingerbread Victorian House Pattern
Regale in the memories of the Victorian age by making a beautiful Victorian house. There are many who call it a Victorian trim Ginger bread house. You can create your own trim out of pastillage, chocolate, gum paste, and marzipan. Use peppermint sticks to decorate the porch roof.
Image courtesy : womansday.com;    image34.webshots.com ;  gingerbread-house-heaven.com ;gingerbreadgeorge.com;  4.bp.blogspot.com
Best 5 Patterns For Gingerbread Houses