Top 5 Healthy Christmas Snacks for Kids
3 Dec 2010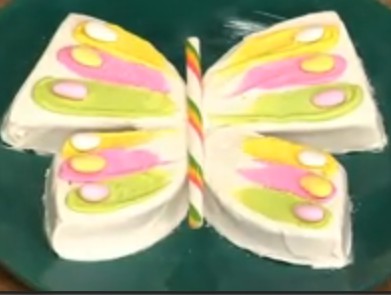 Keep the kids healthy and happy this Christmas! Conjure up some healthy Christmas snacks for kids these holidays and usher in the festive spirit. Read on for some excellent snack ideas for kids...
5 Christmas Snacks for Kids that are Healthy
Christmas Tree Dip - This snack looks beautiful and tastes great. Use your kid's favorite cream cheese dips to make a Christmas tree out of it. Depending on the size of the tree that is required, use either single, double or triple cream cheese dip layers. Spread it out on a large plate and adorn it with healthy, yet colorful vegetables, like carrots, broccoli, red and green peppers, celery and cherry tomatoes.
Red and Green Popcorn - Talking about healthy snacks, popcorns should never be missed. And with this Christmas snack idea, kids are going to simply love them. Just pop popcorns and then spread it over a cookie sheet. Red and green are the two typical Christmas colors, which instantly evoke the spirit of Christmas. Hence, drizzle some red and green edible food coloring on the popcorn spread and mix well, till you have enough to satisfy everyone around you.
Assorted Dried Fruits - This Christmas, add a festive touch by assorting some dried red and green apples, dried cranberries, dried peaches and apricots and some golden raisins. Serve this colorful healthy kid's Christmas snack and see how kids enjoy every bit of it.
Christmas Tree Finger Food - To make this creative snack, cut a roll of French 539462-banana-snowman.banana-snowman bread in slices of 2 inches. Spread a spoon of salsa or marinara sauce on each slice. Now, take a broccoli floret and spear one of its ends with a toothpick. Place the toothpick on the bread slice. Place 4-5 such broccoli toothpicks on the bread and then sprinkle some grated white cheese on it. A beautiful winter landscape, with forests and snow is ready in seconds to be served. You can make it more attractive by adding some Christmas-themed cake toppers like snowmen and sleighs.
Banana Snowmen - Blend a few bananas with some milk. Add a few drops of vanilla extract to make it creamier and also to add that aromatic touch. Freeze it for sometime and then scoop out a few balls of different sizes from this. Stack three balls together with the help of a toothpick to make a snowman. Make eyes and nose using raisin bits. Use a dash of chocolate frosting for the mouth. To make the scarf, use red licorice string. Place a top hat and drape the banana peel over the snowman and serve.

 
These are definitely the top 5 healthy Christmas snacks for kids. However, you can use your creativity and imagination to come up with similar such ideas and impress your kids by turning the Christmas party into a real fun time.
Image credit: traxhome.blogspot.com/ ; thebest-healthy-foods.blogspot.com/
Top 5 Healthy Christmas Snacks For Kids