10 Tips for a Sustainable Christmas
3 Dec 2010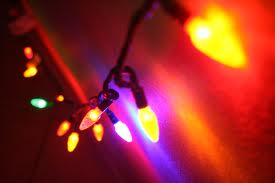 Have you ever thought of ways to have a sustainable Christmas. Usher in this holiday with ideas and gifts that saves energy and conserves the environment. Read on for 10  tips for a sustainable Christmas...

 
Useful Tips for a Sustainable Christmas:
Get Energy-Saving Light Bulbs: Instead of wasting 15% of household electricity on standard lights, bring energy-saver bulbs this year. Standard lights turned on during Christmas season can produce sufficient carbon dioxide to inflate 60 balloons. Solar powered rope lights or solar powered lights can also be used to avoid unnecessary carbon consumption.
Recycle Cards: Try using recycled cards to send your friends and relatives seasons greetings this year. This way, you will be able to save nearly 200,000 trees. You can also send wishes through e-cards, text messages or simply call them. If you receive  cards, send them to Woodland Trust recycling point. Make sure they don't go waste this year.
Recycle wrapping paper: Use recycled wrapping papers and suggest your friends to wrap gifts with string or ribbons. You also avoid using sticky tapes while wrapping gifts so that you can also reuse wrapping sheets.
Wisely Select Battery: Be wise in using batteries. Families use a lot of batteries during Christmas. It may be noted that batteries are mostly non-degradable because they contain toxic chemicals, hence, it is difficult to recycle. Try using AA size USB rechargeable batteries. If you plug the battery into a USB connector after opening its cap, you can charge it through a USB socket anywhere.
Candles: Use natural vegetable-based, soy or beeswax candles instead of paraffin candles, which are purely made from residues of petroleum. These are smoke-free, hence, eco-friendly. The paraffin candles are harmful for your health as well as for the environment.
Organic Turkey Tastes Equally Great: Nearly 10 million turkeys are eaten every year during this time. Hence, to make a sustainable Christmas, you can opt for an organic turkey, which tastes equally better. Buy organic turkeys from farmers' markets or directly from a farmer instead of buying it from supermarket. This will give you cheaper and chemical-free food. While checking the turkey, do not leave the oven door open, instead remove the food from the oven and close its door. This will save heat as well as energy.
Donate Unwanted Presents: Donate some of the unwanted gifts you receive this year. You can either give it to charity hospitals, orphanage centers or swap them for other people's unwanted gifts. Also donate extra food you cook during Christmas time. Do not forget to keep it in refrigerator after it cools down. This will help save energy.
Bring Real Christmas Trees: Real Christmas trees are any day better than the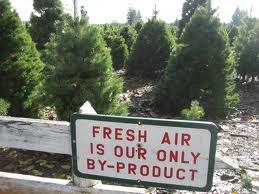 artificial ones. The artificial ones last for many years but real ones are eco-friendly and sustainable. Cutting a tree will not harm forests since trees sold during Christmas are grown in tree farms. Artificial trees, on the other hand, are made with petroleum-based materials and consume a lot of energy during their manufacturing process. You can also plant a rooted Christmas tree in your own garden to reduce carbon dioxide emissions.
Decorate Naturally: Ever thought of decorating your house with natural, recycled and scrap materials? Try it this year as it will not only save money in buying artificial non-biodegradable decorations but also will be eco-friendly. Use popcorn, dough, cinnamon sticks, evergreen branches, seasonal berries and ivy for decoration.
Switch off TV, Video, Microwave: Switch off your TV, video and wi-fi if you are not using them currently. Do not leave them on standby. This will help you save energy as well as the environment too.
Take the initiative and have a very environment friendly Christmas this year by followinf the above given 10 tips.
Image credit: conservationreport.com/ ; conservationreport.com/
10 Tips For A Sustainable Christmas