Best 5 Jewish Holiday Foods To Serve At A Hanukkah Party

1 Dec 2010
Want to throw a Hanukkah party? Well, then here are the best 5 Jewish holiday foods to serve at a Hanukkah party. You must include them in your Hanukkah party menu for a sumptuous dinner party.
Fresh Spinach Noodle Kugel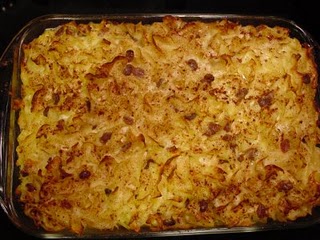 This popular Jewish holiday food is also seen on Hanukkah party menu. It is an important side dish like latkes. Fresh onions and spinach used in this kugel recipe imparts a wholesome taste and is quiet economical to make. The dish can be made more savory with garlic powder and sun dried tomatoes. Garnish the kugel with Parmesan cheese, kalamata olives and slices of tomatoes. Use loads of fresh spinach to bring out the taste of this exclusive kugel dish.
Beef Brisket
An old fashioned Jewish food, beef brisket is a special dish prepared for all Jewish holidays especially for a Hanukkah party. Choose from a variety of beef brisket recipes, sweet brisket, savory brisket, brisket in wine sauce and many more. Brisket is prepared on many Jewish holidays like Passover, Rosh Hashanah and Sabbath and is an important Hanukkah party menu as well.
Egg Soufflé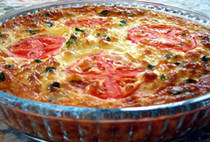 Egg soufflé is always a big hit among kids and adults. This recipe is prepared mostly for Sunday meals when the whole family gets together for a weekend. In the Hanukkah party menu it can be paired with bagels.
Cauliflower Latkes
While potato latkes rule over the heart of Jewish for Hanukkah, cauliflower latkes are equally savored. They are healthier option for potato latkes as the carbohydrate content is lesser. They are relatively easy to make and yet they are as tasty as traditional potato latkes. Include cauliflower latkes in your Hanukkah party menu and see how the guests flock towards this more nutritious dish.
Grilled Vegetable Platter
8 days of Hanukkah celebration with rich and deep fried food calls for a healthy recipe like a grilled vegetable platter. It is a perfect appetizer though it can be eaten as a side dish. Not only the vegetarians but the health conscious guests would also love this dish. Involve your children in preparing this recipe for the Hanukkah party menu. Use as many fresh vegetables as possible, more the merrier as platter will look colorful and interesting.
These best 5 Jewish holiday foods to serve at a Hanukkah party are also served as holiday food in Jewish culture. They are prepared in almost all popular Jewish festivals.
Picture Courtesy:     tqn.com    ; blogspot.com
Best 5 Jewish Holiday Foods To Serve At A Hanukkah Party