Hanukkah Traditional Food Guide: A look at traditional Hanukkah foods

1 Dec 2010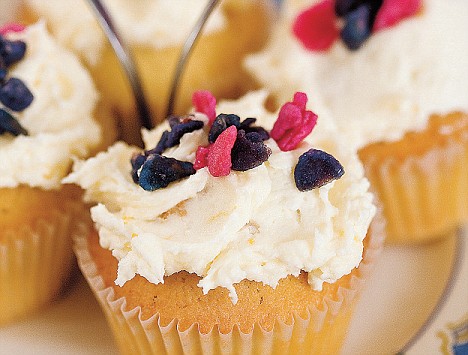 A brief low down on Hanukkah and the traditional Hanukkah food.
Hanukkah might be a traditionally Jewish festival that commemorates the re-dedication of the Holy Temple in Jerusalem, but to most people it is a rather good excuse to let go and indulge in fried, roasted and cheesy delights. As this eight day festival is celebrated, to pay tribute to the oil that lit the candles in the temple, the use of oil in traditional Hanukkah cooking is irreplaceable.Heath and diet conscious folks generally have a hard time during a traditional Hanukkah feast.
Special Menu
Some of the Hanukkah specialties include, Sweet potato or Potato Latkes or the fried potato pancakes, which are mostly topped with sour cream, though there are other variations to the topping. Roast chicken, fried fritters, jelly donuts, cookies and cup cakes are all part of the Hanukkah meal. Pan cakes are also prepared for a particular reason. They are symbolic of the quick meal that was made for the Maccabees who were going to war. The cheesy aspect of the Hanukkah meal, came about based on a story from the Book of Judith, about a widow who saved the village from Babylonians, by getting their chief thirsty on salty cheese and drunk on wine. The drunk chief was executed, and the army had to withdraw post the death of their leader.
What kids love
Children also take a special fancy to the Sufganiot, which is deep fried, jelly filled donut. This is a tradition in Israel, and it has high calories, which might not be the best thing for those with cholesterol issues. A lot of families bake their cookies or cup cakes together, as a method of passing on the historic and cultural symbolism of the festival. These goodies are shaped like the Star of David or they are decorated with edible toppers that are equally representative. It is a fun way to learn and to participate, and viola, a new tradition is created.  
Hanukkah Traditional Food Guide: A Look At Traditional Hanukkah Foods