Quick And Easy Kosher Food Ideas For First Night Hanukkah Party

1 Dec 2010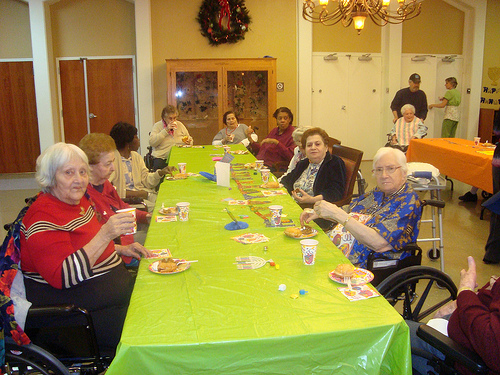 Hanukkah, the festival of lights is a time for celebration. The best way to usher in the festive season is to think of a few quick and easy kosher food ideas for first night Hanukkah Party. The very thought of enjoying the first day of the festival that is celebrated for all of eight days is something to look forward too. However, it is imperative to keep the Jewish tradition in mind and settle for kosher food at the party.
The very idea of planning and organizing a party may not appeal to you very much, especially when you think of the amount of time that you have to spend slogging in the kitchen. There is no cause for concern though! It is in fact, quite easy to get together a kosher food platter with minimal fuss. Here are a few quick fix ideas for the party menu that will see you enjoy Hanukkah as much as your guests. Let us see what they involve:-
Serving a raw vegetable platter for starters can actually help you translate your quick and easy kosher food ideas for first night Hanukkah Party into reality. A plateful of good kosher food in the form of carrot juliennes, celery sticks, broccoli slices and tiny cherry tomatoes will be just right to set the mood for the rip roaring party ahead. A colorful beginning to Hanukkah indeed!

 
The main course comes next. Kosher food is a must here. Try to serve the easy to make corned beef or simply roast a chicken in your oven. There is no need to spend hours trying to prepare the food beforehand in order to treat your friends to good traditional kosher food on this special occasion.

 
The bread basket looks good filled with the Challah which forms the basis of good kosher food. However, baking it properly is time consuming and you can certainly make do with conventional rolls or rye bread instead.

 
Frying up a few fritters of potato latkes is an ideal way to initiate the festivities. You can simply pick them up in a frozen condition from your nearest supermarket as well.

 
No festival is complete without desserts and Hanukkah is no exception either. Feel free to hand out doughnuts and sugared candies to the crowd and watch the first night of Hanukkah turn into a joyous occasion.

 
Image Courtesy: flickr.com 
Quick And Easy Kosher Food Ideas For First Night Hanukkah Party