Hanukkah Party Ideas: Vegan Hanukkah Desserts For Hanukkah Party

30 Nov 2010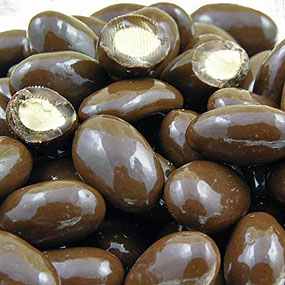 Vegan Hanukkah Desserts For Hanukkah Party can make your celebrations really special. Here are some ideas which you can use for your vegan Hanukkah party to make it a memorable one.
Chocolate coated almonds – These are prepared with the  help of unbleached almonds, sugar and sifted unsweetened cocoa. The almonds  are  spread on a baking sheet and browned for just ten minutes. Slowly cocoa and molten chocolate is added so that all the almonds are well coated. However, you need to ensure that the nuts are not over-coated or else the sugar is going to fall off  from the nuts. You can spread out all the nuts to cool them before serving.
Caramel sticks – These candies are loved by kids due to which they are served in all Hanukkah parties. Lemon juice, sugar and water are used to prepare these caramel sticks. Thickened caramel is used for each sugar stick is well coated before serving to the guests. These candy sticks can be stored in an airtight container so that you can use them for a longer period.
Apple Latkes – These are considered to one of the most popular traditional Hanukkah desserts which are served in the parties. These are prepared with sweet apples and topped with cinnamon syrup. Confectioner's sugar is added on these latkes to enhance the taste of the dessert.
Chunky apple cranberry sauce – This is a very tart like dessert which is served  to the guests. The main ingredients used in the preparation of this dessert are apples, cranberries, wedges, oranges, dried currants among other ingredients. This apple sauce can be had with different meals during Hanukkah.
Sufganiyot – These are popular jelly doughnuts which can be prepared with or without eggs, Lemon rinds, sugar, jelly and flour are some ingredients which are used in the making of the this dessert. Melted butter and margarine is added to enhance the taste of these cookies which are prepared in some easy steps.
539292-pumpkin-pie-is-a-vegetarians-delight.jpgw450h323
Vegan Pumpkin pie – This is one of the most popular dishes of Hanukkah. It is prepared from canned pumpkin, brown sugar, pumpkin pie sauce, dried tofu, cinnamons, dry ginger, ground cloves, allspice, nutmegs and other spices among different ingredients.
Chocolate Quick bread – To prepare this dish, you will need flour, honey, vegan chocolate chips, peanut butter, baking powder and salt. All the ingredients are mixed together so that a bread dough consistency is created which is then formed into bite size balls. These need to be baked just for 5 minutes before serving.
Crispy apples – To prepare this dessert, you will need tart apples, cinnamons, rolled oats, margarine, and sugar. The apples are cored, peeled and sliced before placing them in baking sheets. The oats are rolled in sugar and flour and added to margarine to make it crumbly. You can bake it for almost 45 minutes till it becomes brown. Let the apples stand for at least 5 minutes before you can serve them. 
Image credits - chocolateheaven.com, smittenkitchen.com, exercisewitherin.wordpress.com
Hanukkah Party Ideas: Vegan Hanukkah Desserts For Hanukkah Party