Different Ways Of Preparing Kosher Cheesecake For Hanukkah Feast

30 Nov 2010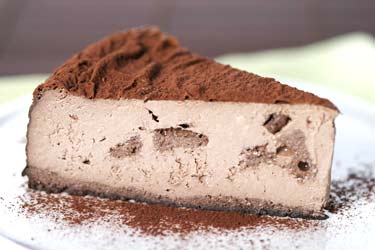 Kosher Cheesecake is a must for Hanukkah celebrations. Here are different ways of  preparing Kosher cheesecake for Hanukkah Feast. These are simple, easy to do and very delicious to eat. Kosher cheesecake can be prepared in the following ways:       
Baked cheesecake – This is a low fat- low calorie cake which is perfect for those who are on a diet. This cake is decorated with fresh kiwi or strawberries or any of your favorite fruits. Orange extracts and chopped nuts can also be added to enhance the taste of this cake.
Easy cheesecake – This is another very low calorie cake which can be prepared with a crust or a butter/cookie crust. If you plan to prepare it with a cookie crust, you can mix some plain cookies in melted butter to prepare its crust.
Frozen Chocolate Cheesecake – This is one of those cakes which you can prepare in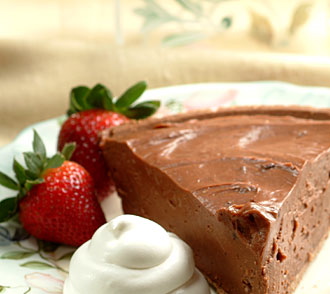 advance and keep it in the freezer. This is prepared with fresh cream cheese, chocolate, melted butter, pecans, cocoa and other ingredients. You can prepare it with a chocolate freezing and sprinkle shredded cheese to enhance its appearance. This is usually served in its frozen state.
Israeli Cheesecake – The main ingredients used to make this cake are egg yolks, decaffeinated coffee, sugar, flour, white cheese, vanilla sugar, sour cream among other ingredients. To get the best taste of this cake, you need to freeze it for at least 3 hours before serving.
Chocolate Cheesecake – The main ingredients used to prepare this chocolate cake are sandwich cookies, melted butter, cream cheese which is well softened, sugar, melted semi sweet chocolate and some eggs. This cake looks wonderful when it is garnished with a rich dollop of cream.
Chocolate chip cookie dough Cheese cake – This is an extremely rich and delicious cake which is prepared on special occasions like Hanukkah. Crushed chocolate sandwich cookie crumbs, melted butter, sour cream, butter, brown sugar, water, vanilla, flour, eggs and chocolate chips are some ingredients which are used to make this cake extremely delicious.
Banana cheesecake – This is a rare way of preparing this Hanukkah dessert. In fact, you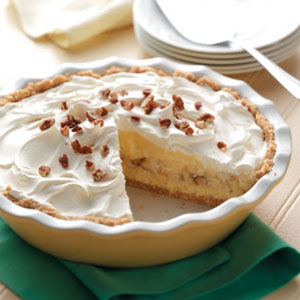 can surprise your guests with this cake. The main ingredients required to prepare this cake are vanilla wafers, nuts, brown sugar, dark rum, vanilla extracts, eggs and white sugar. It is recommended to use red bananas because they make the taste of this cake simply delicious, but in case you do not manage to get red bananas you can use any variety of bananas you get.
Crème Brulee Cheesecake – To prepare this cake, you will need cream cheese, granulated sugar, eggs, graham cracker crust, brown sugar and vanilla extracts. The ingredients need to be mixed together and well blended before poured in a pie crust. These need to be baked for 40 minutes till it is completely set. It tastes best when served completely chilled.
Image credits - empowerfoods.com.au, tasteofhome.com, finnaussity.wordpress.com
Different Ways Of Preparing Kosher Cheesecake For Hanukkah Feast