Hanukkah Menu Ideas: Best 5 Gluten Free Kosher Desserts For Hanukkah Dinner
30 Nov 2010
Any Hanukkah dinner feast would be incomplete without a dessert course. Check out the best 5 gluten free kosher desserts for Hanukkah dinner and try including some in your dessert course. Your guests would return home feeling happy, content and with sweet memories. Have a wonderful Hanukkah!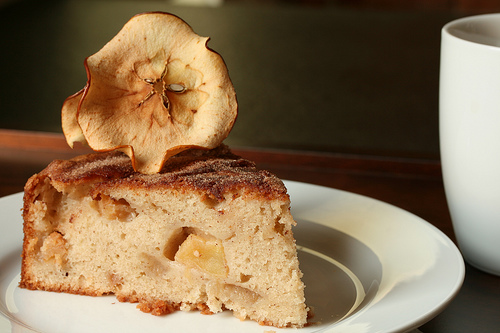 Hanukkah Dinner
Discussed  below are some of the desserts that you can cook for the Hanukkah dinner feast.
Chocolate Sorbet
A frozen gluten free treat, chocolate sorbet is prepared using agave nectar, your choice of chocolate chips (with more than 70% cocoa) and water. Chocolate chips melted over the flame are mixed with melted agave and then processed in a food processer. The mixture is allowed to cool in the freezer and then put in the ice cream maker. The thick, sweet chocolate sorbet can be served with whipped cream to turn it into a luscious treat.
Cinnamon apple cake
This gluten free cinnamon apple cake is truly sinful. Peeled and chopped apples are processed together with cinnamon powder, pinch of celtic sea salt, agave nectar, orange juice and eggs in a food processor. The batter is then poured into a baking dish and baked in an oven. Served with sweetened whipped cream on the side.
Chocolate chip cookies
One of the most common dessert options, these gluten free chocolate chip cookies are prepared using almond flour and chocolate chips and baked like regular cookies. Chopped or sliced almonds may be used as a topping on these cookies.
Peach crisp
A delicious baked delight, gluten free peach crisp is prepared using sliced peach topped with a mixture of almond flour, vanilla extract, arrowroot powder, a pinch of salt and then baked. The soft peach slices with baked crumbs tastes absolutely divine.
Blueberry cherry crumble
Prepare a base of fresh cherries and blueberries with a delicious crumbs topping. The crumbs topping is prepared by mixing together agave nectar, almond flour, celtic sea salt and grapeseed oil. Lemon juice, agave nectar and the crumb mixture is sprinkled over the cherries and blueberries and baked. The crunchy crumbs taste delightful with a thick cherry blueberry thick base.
Image credit: sundaynitedinner.com
Hanukkah Menu Ideas: Best 5 Gluten Free Kosher Desserts For Hanukkah Dinner