Best 5 Kosher Sweets to Serve At a Hanukkah Party
29 Nov 2010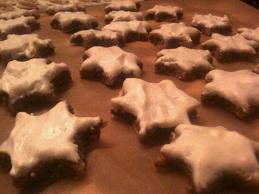 Looking for the best 5 kosher sweets to serve at a Hanukkah party? If yes, let me give you a warm welcome as you have come to the right place. Here's a brief description of each of the best 5 kosher sweets to serve at a Hanukkah party –
Best 5 Kosher Sweets to Serve At a Hanukkah Party – Hanukkah Sweet Ale
One of the most popular kosher sweets for the occasion, the Hanukkah Sweet Ale is basically a pareve pudding. This wonderful sweet dish is prepared by simmering together orange, lemon zest, ale and chopped dried fruits like cherries, pitted dates, peaches, golden raisins and pears. Then, a flour mixture is prepared with flour, nutmeg, cinnamon, breadcrumbs and salt. Another mixture is made by beating together butter, sugar and eggs. Then, the two mixtures are combined together and molasses and toasted hazelnuts are added to the mixture. This is the pudding mixture, which is then molded, steamed and served topped with whipped cream.
Best 5 Kosher Sweets to Serve At a Hanukkah Party – Hanukkah Sweet Apple Latkes
This is one of the most traditional kosher sweets. In this recipe, first, eggs and orange yogurt are mixed. Then, flour, sugar, salt and baking powder are combined together. Both the mixtures are combined and apples are added to it. This batter is then fried in the oil until golden and served with a powdered sugar topping.
Best 5 Kosher Sweets to Serve At a Hanukkah Party – Surprise Hanukkah Gelt
This is a delicious sweet treat for the occasion of Hanukkah. This yummy Hanukkah sweet is prepared by chopping sweetened and unsweetened chocolates and melting them. This melted chocolate mixture is then mixed with crushed pretzels and this chocolaty mixture in then spooned into muffin pan cups and set in the refrigerator. 
Best 5 Kosher Sweets to Serve At a Hanukkah Party – Almond Macaroon Fingers
For this wonderful recipe, sugar, almond paste, egg whites and vanilla are first combined. This batter is then spooned into the decorating bags. The macaroons are baked till golden brown and brushed with melted chocolate on each half. These macaroon cookies are next, decorated with the almond batter.
Best 5 Kosher Sweets to Serve At a Hanukkah Party – Zimsterne cookies
This is one of the most popular kosher sweets to savor on the festive occasion of Hanukkah. First, a mixture is prepared with honey, butter, sugar, eggs and pineapple juice. Another batter is prepared with baking powder, flour, nutmeg, ginger and cinnamon. The pineapple and flour batter are combined and this batter is then chilled into dough, which is cut out into stars and baked into cookies.
Picture Source: germanchristmaskekse.de
Best 5 Kosher Sweets To Serve At A Hanukkah Party