Traditional Hanukkah Foods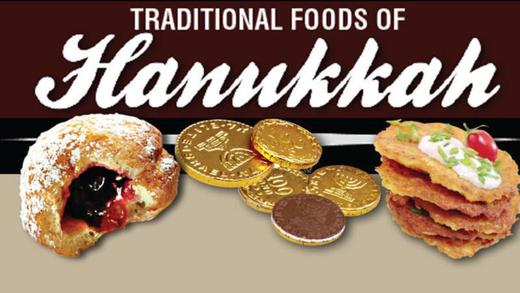 Cultural flavors and austere traditions are the hallmark of Hanukkah foods. This 'Festival of Lights' is celebrated with fried foods like 'Sufganiyot' (jelly-filled doughnuts) and 'Latkes' (potato pancakes), but there is much more to this Jewish festival than you may know.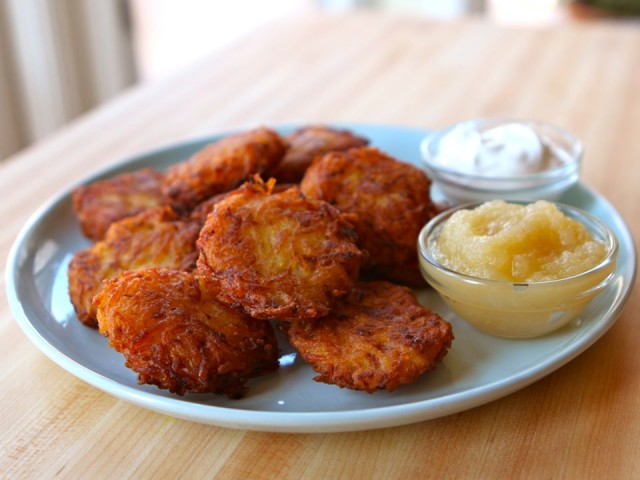 Latkes are one of the main foods associated with Hanukkah. Jewish people believe that latkes depict the cheesecakes that were served by the widow Judith. It is basically a shredded potato pancake that is prepared by frying potatoes, onions, eggs, and flour in olive oil. They are traditionally served with sour cream or applesauce, but also taste good with a variety of other condiments.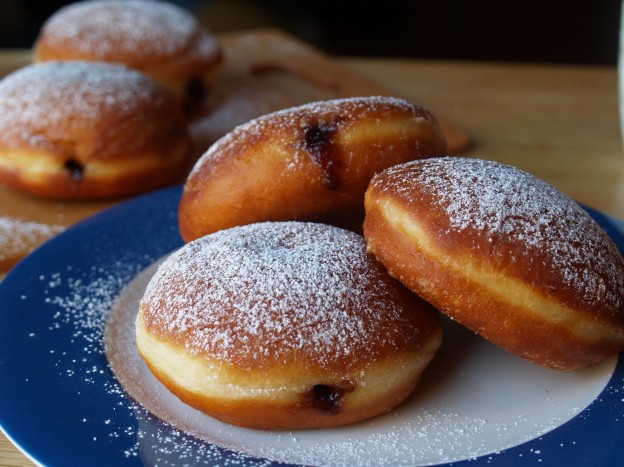 Sufganiyots are doughnuts that are traditionally filled with strawberry jelly but nowadays, a variety of jam or jelly flavors can be used to make these Hanukkah delights. After being fried, the Sufganiyots are dipped into or sprinkled with, powdered sugar and cinnamon.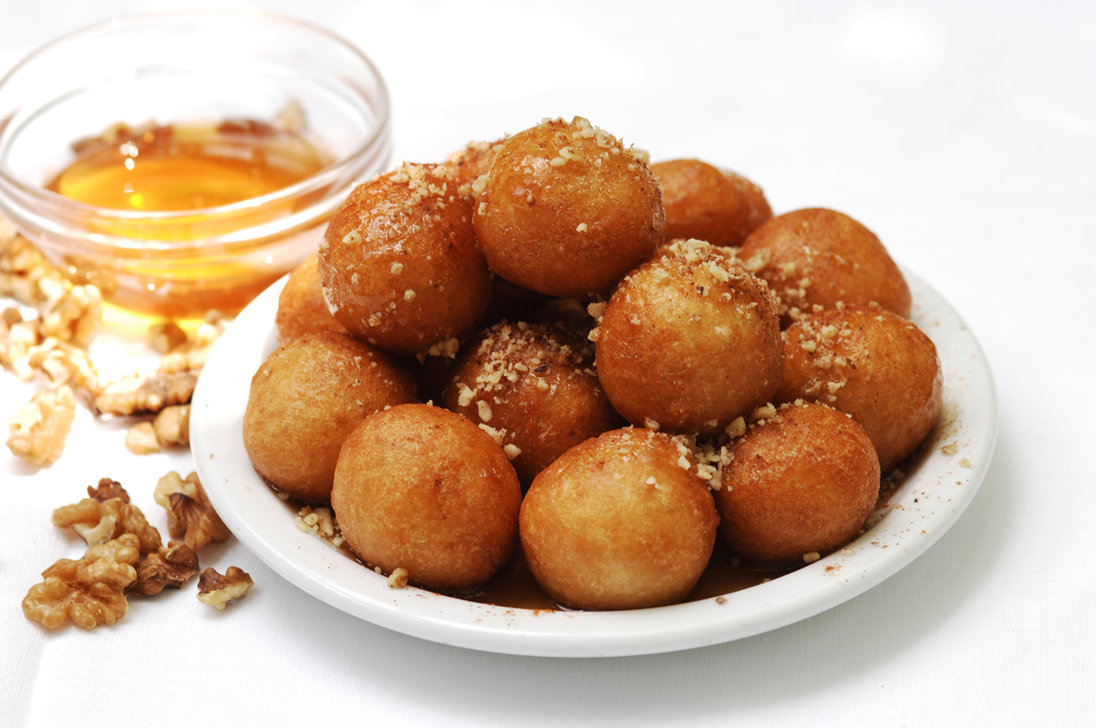 Loukoumades are honey dipped puffs that symbolize the cake eaten by Maccabees.  Jewish people love to have these cakes along with Zelebi and Sufganiyot.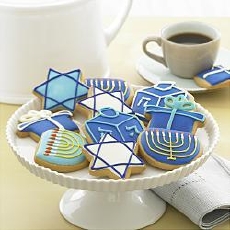 These multi-shaped cookies are usually a hit with the kids. These can be prepared by combining butter, orange juice, vanilla, baking powder, and all-purpose flour and then baking them for 15-20 minutes. You may then use some icing or powdered sugar to top them off or leave them to be enjoyed as is.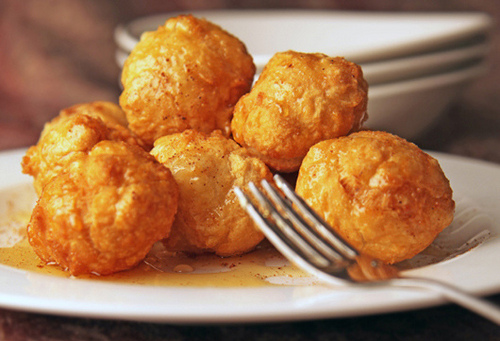 Hanukkah Fritters are an alternative to the traditional Israeli Sufganiyot. Many of the Jewish-Americans prepare these fritters during Hanukkah using egg, milk, flour, baking powder, salt, sugar, and oil.
Image Courtesy: dogonews, theshiksa, publicradiokitchen, angelathomas, the2spies, cookbookvillage
Traditional Hanukkah Foods