Edible Christmas Gifts - Make Yourself
25 Nov 2010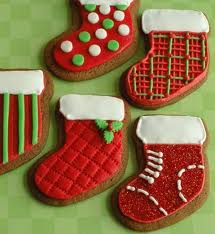 Planning to make some edible Christmas gifts this year; here is a list of some ideas, which can become part of your Christmas holiday gift giving.

 
Making Edible Christmas Gifts By Yourself
Chocolate Peanut Clusters

These crunchy peanut clusters can be prepared very easily. You need white chocolate, German chocolate, dark chocolate and dry roasted peanuts to prepare these clusters. Prepare these clusters using various types of nuts like cashew nuts, salted almonds etc.,

 
Sweet and Salty Fudge

How about something sweet and salty? The fudge is super easy to make it. You just need patience and passion for indulgence to whip out this sweet and salty fudge.

 
Sugared Nuts

Prepare these sugared treats almost a week in advance, freeze and store them for long time. Egg white, sugar, salt, cinnamon, halved pecans, and water are required to prepare these treats.

 
Bacardi Rum Cake

Savor the freshness of this moist cake for a long time. Rum serves as the perfect preservative and freezes perfectly. You need chopped, toasted pecans/walnuts, instant vanilla pudding mix, yellow cake mix, cold milk, eggs, Bacardi dark rum, and vegetable oil for preparing the cake and butter. Prepare the glaze with water, Bacardi dark rum, butter and sugar. It is believed that these cakes are mostly mailed to soldiers posted overseas.

 
Amaretto Truffles

What do you get when bittersweet chocolate is mixed with Amaretto? Of course, tasty Amaretto Truffles. Amaretto Truffle is a typical Italian cookie, which takes little more preparation time than other regular cookies. You can serve these cookies on all special occasions. You need bittersweet chocolate, unsalted butter, amaretto, chocolate, unsweetened cocoa, heavy cream and milk chocolate to prepare these truffles. You can prepare it a day or two in advance.

 
Irish Spice Bread

Irish spice bread can remain moist for several days and its flavors get more distinct with the passage of the time.  You need flour, baking powder, baking soda, cinnamon, nutmeg, all spice, ground ginger, sugar, candied orange peel, raisins, butter, egg, light corn syrup, and milk to prepare this bread.  You can replace the spices like cinnamon, all spice, ginger and nutmeg with a spoon of pumpkin pie spice.

 
Coconut Bread

You can either use fresh shredded coconut or the one purchased from market while preparing the bread, it tastes good in any way. You need flour, salt, baking powder, sugar, shredded coconut, eggs, vanilla or coconut milk and cooled butter to prepare this bread. You can serve this bread with any spicy curry. It is best to be gifted. 
Edible homemade gifts are among the most appeciated of gifts during Christmas season. Hope the above mentioned ideas would help you make your own edible Christmas gifts.
Image courtesy: i64.photobucket.com ; imakecakebakes.wordpress.com/ 
Edible Christmas Gifts - Make Yourself