Thanksgiving Stuffed Dishes Alternative Recipes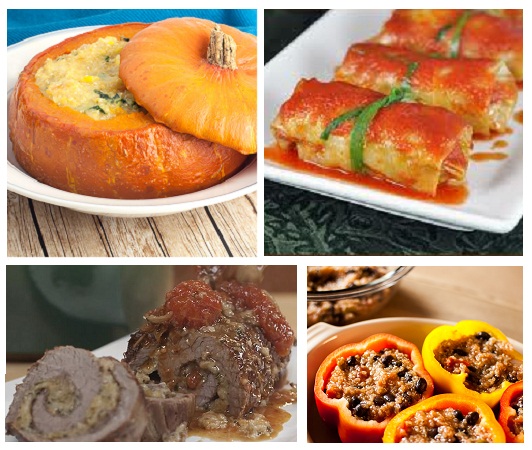 Thanksgiving is as much about the stuffed turkey as it is about the cranberry sauce. However, you can make this year's occasion even more special by serving any of the following stuffed recipes, either along with or in place of, the usual stuffed turkey.
Granny Smith apples, cinnamon and nutmeg, Brie cheese, bacon bits, day old bread, all are mixed together and stuffed into a cute, little pie pumpkin, which is hollowed out and its top cut off. Once baked, this dish would serve as the best side dish to your stuffed turkey!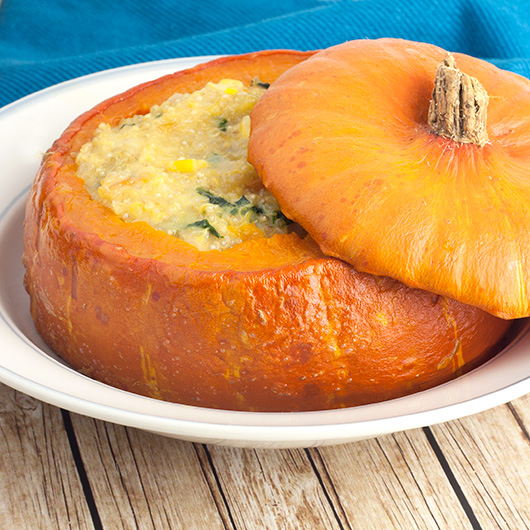 Stuffed cabbage rolls, filled with ground beef, rice and spiced up with garlic, mint and tomato puree, bring the Mediterranean flavor into your kitchen for this Thanksgiving. You can also use the leftover turkey meat to stuff the cabbage and use it the next day.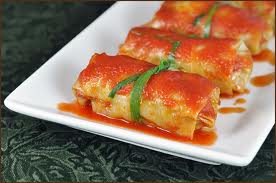 Beef and pork, both lean, come together to make this easy recipe, which brings an Italian twist to your Thanksgiving dinner. It is really easy to make, one bowl recipe, which will go perfectly for those guests who don't like turkey.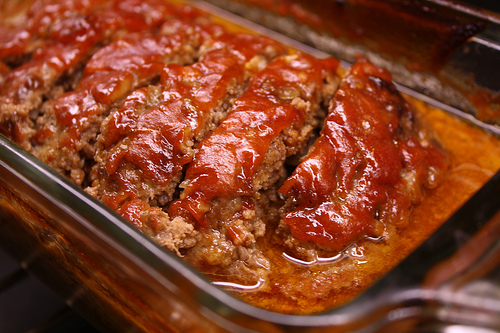 4. Quinoa Stuffed Bell Peppers
Traditionally, these peppers are stuffed with rice but to increase their nutritional value, you can use quinoa too. Olive oil used in this recipe also adds to the health quotient of course. The rest of the stuffing contains ground beef, Worcestershire sauce, tomato paste, etc. The perfect side to your stuffed turkey.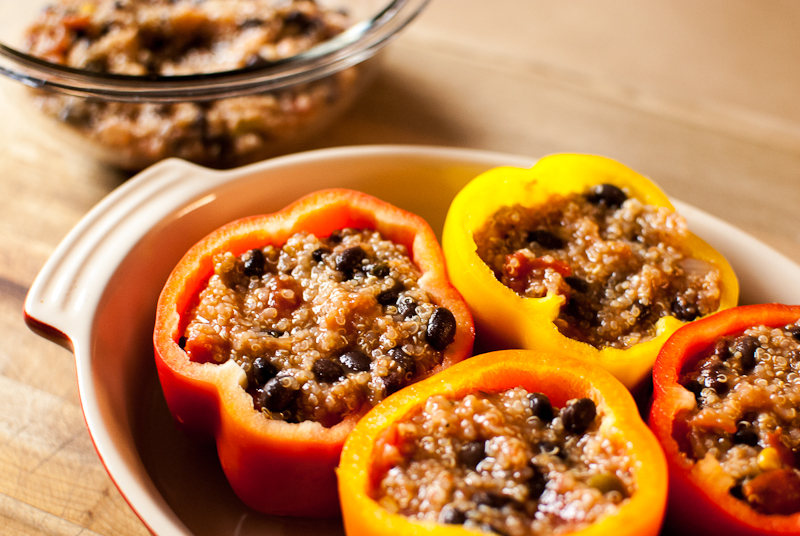 The mozzarella and parmesan stuffing in this rolled steak is enough to rival any stuffed turkey that you may have made for your Thanksgiving dinners in the past. Stewing the rolled steak with mushroom, onions and tomatoes lends it a delicious texture too.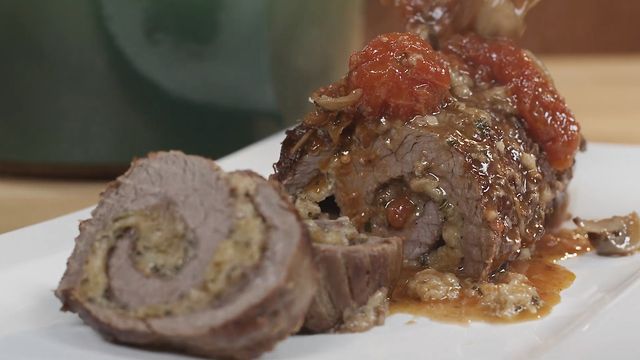 Image Courtesy: omnomally, veryculinary, cullyskitchen, thymeoftaste, vimeo 
Thanksgiving Stuffed Dishes Alternative Recipes