6 American Cheeses To Have This Thanksgiving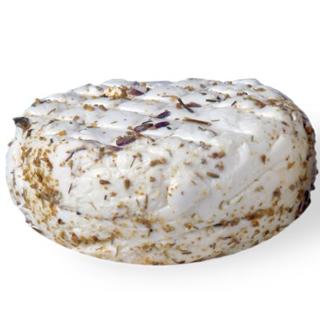 Talking about Thanksgiving – one of the biggest American celebrations – how can we not talk about cheeses? Cheeses had always been a part of American menu and the taste, the creaminess and now, the variety that cheeses bring along, had made Thanksgiving a sheer celebration of good quality cheeses. Among the wide variety of cheeses, the 6 American Cheeses to have this Thanksgiving is thus, worth noticing.
•    Purple Haze:

The name itself has a romantic connotation that's coined mainly due to the presence of lavender in it. Seasoned with fennel pollen and lavender, this light, smooth and flaky cheese is one of its kinds. The ingredients simply complement and highlight the intrinsic flavors of the cheese. Thus, this American goat cheese is definitely not to be missed this Thanksgiving day.
•    Green Hill:

Green Hill is one of the must-have cheeses to be used on Thanksgiving. The lush creamy texture that this cheese brings along melts dreamily in your mouth, leaving a complex blend of vegetal flavors and a mild tang on your palate, topped by the radicchio-like finish that the cheese offers. No wonder Green Hill earns its position as a perfect Thanksgiving cheese plate to be served along with white wine and champagne.
•    Marieke:

This smooth, creamy cheese that offers a slightly sweet, slightly crumbly and nutty flavor becomes more complex as it ages. The elements of butterscotch and toffee in it make it a perfect complementary cheese to bone-dry white wine or any American-made India Pale Ale for that matter.
•    Evalon:

This unique, supple, smooth, sweet and delicious raw goat milk cheese is one that surely wins over everyone's hearts. This divine cheese that melts almost on all foods makes it one of the most flexible cheeses to be used on Thanksgiving. You can serve it with any kind of fruity white or dessert wines, with champagne or even with fruit juices.
•    Grayson:

This is an outstanding washed-rind, cow's milk cheese that earns its place as another Thanksgiving cheese favorite. The cheese starts off with a fresh tangy and sweet flavor and finishes as warm and smooth as butter, and it is this pungent "savoriness" that ironically wins the hearts of many. Serve it with Cabernet, Sangiovese, or Gewurztraminer and you have a perfect Thanksgiving combination.
•    Frere Fumant:

A sheep's milk cheese, Frere Fumant derives its uniqueness from the intrinsic smoky flavor that it has. The light tinge of smoke is also complemented with herbal flavors and maple sweetness and together they make a unique combination of flavor and aroma.
Thus, these are the top 6 American cheeses to have this Thanksgiving. Serve them with complementing wines and drinks and make your Thanksgiving Day a celebration of good flavor and great tastes.
Photo Courtesy: caviar-line.com
6 American Cheeses To Have This Thanksgiving