Best Vegan Thanksgiving Menu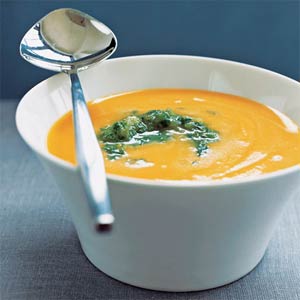 If you are fond of vegan foods, here is a collection of the best vegan thanksgiving menu. You can prepare this menu for your friends and relatives and make the best of Thanksgiving holiday. Here  are some vegan Thanksgiving menu ideas for you:
Vegan pumpkin cookies – This can be perfect for your tea party. These crunchy cookies are prepared with mashed pumpkin mixed with flour, dates and walnuts. It has a wonderful flavor which makes it perfect for tea-time Thanksgiving party.
Carrot soup – A great soup to start your Thanksgiving! You will love the sweet taste of carrots roasted in the oven and then cooked in vegetable stock, seasoned with some tasty spices and seasonings. This soup can be served with a side of warm, crusted bread.
Sweet stuffed pumpkins – A lovely combination of fresh pumpkin with some special herbs to make your Thanksgiving really special. Pumpkins can be stuffed with sweet potatoes, spices, beans, corn, rice, quinoa, or anything else you might like! Simply stuff the pumpkin with your favorite mixture of vegan ingredeitns and bake, covered in aluminum foil, in the oven at 425 F for 30-45 minutes, until pumpkin is tender on the outside.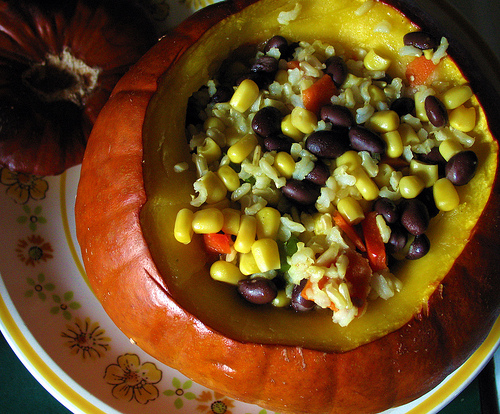 Herb roasted potatoes – Thyme, garlic and red pepper enhance the taste of roasted potatoes. This is one of those foods which can help you to lower your calories also, as potatoes are roasted in very little oil. You can have them with fresh fruit juice.
Fruit cranberry salad – This is a very simple salad dish which tastes wonderful when served with fresh apple sauce. Black cherries and pineapple bits help to enhance the taste of this salad.
Cranberries with fresh apples and currants – This can be your favorite sweet dish. It can be prepared with walnuts, cloves, frozen cranberries, sugar, apples and currants. This sweet dish is perfect after your spicy Thanksgiving dinner.
Image credits - find.myrecipes.com, therusticcook.com
Best Vegan Thanksgiving Menu