How To Celebrate A Raw-Food Thanksgiving

17 Nov 2010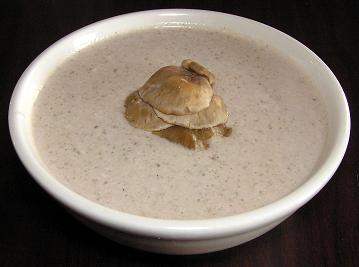 Are you thinking about how to celebrate a raw-food thanksgiving? Here are some excellent ideas of celebrating thanksgiving  with  raw-food  in many different ways. You just need to be a little innovative with the recipes and think about different variations with raw foods. Check out some of these ideas:
Starters – To plan your starter, you can start with a raw food soup. A delicious creamy hot raw mushroom soup can make an interesting start. To add taste to the soup, you can  include some fresh raw corn chowder just before serving. In fact, if you wish, you can use these little mushrooms for your Thanksgiving side dish also.
Raw Stuffing – It is true – we cannot imagine Thanksgiving celebrations without stuffing. If you are health conscious, it is natural that you would like to stay away from meat or too spicy stuffing as this shall have adverse effects on your health. Raw food stuffing can bring a great variation in the regular stuffing which you have. You can use some very traditional herbs for such raw stuffing which includes rosemary, sage as well as thyme. You can fill the stuffing with sunflower seeds and also celery for an additional crunchiness. This raw stuffing will be a real surprise for your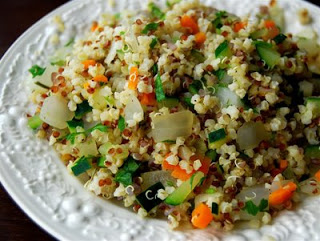 guests and a welcome change.
Main dish – No, do not worry, I wont suggest you to have a raw turkey on this Thanksgiving as your main dish. You can try out some delicious sprouted quinoa pilaf which is prepared with a great medley of different types of vegetables which are marinated in balsamic blend. These are then seasoned with some fresh herbs which make Thanksgiving meals really very precious.
Side dishes – We cannot imagine our meals without some great side dishes. You can try out raw mashed potatoes with any of your main dishes. You can also include some mashed cauliflowers, parsnips and raw food gravy prepared from mushrooms. It will be delicious and very filling too. Do not forget to enjoy some fresh raw cranberry sauce that is made from some very fresh dates and cranberries to sweeten them.
Desserts – It is very easy to prepare raw desserts. This is because you will be using fresh fruits mainly for such desserts. You can prepare smoothies and salads with fresh fruits and yogurt which can be really very sumptuous. Moreover, instead of adding sweeteners like sugar, you can add honey. The health benefits of honey are plenty and you stand to gain from its use. 
Image courtesy: everyday-raw.com
How To Celebrate A Raw-Food Thanksgiving