Bakrid Treats: Bakrid Finger Foods Treats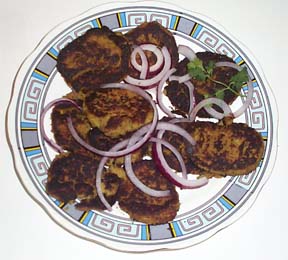 With Bakrid just round the corner, every househols seems to be gearing for the special day. In several homes the preparations for the delicacies to be served might have started already, if your's are yet to start due to lack of idea then fret not. Here we present to you the best Bakrid finger foods treats go to for:
Shami Kebab: Shami Kebab or Shami Tikka is a popular kebab, which is prepared from minced meats like chicken or mutton or beef, chickpeas and spices. This sort of kebab is famous throughout the Indian subcontinent. Generally this kebab is garnished with lemon juice and onions, served as the snack along with a tangy coriander or mint chutney.  Mostly Shami kebab is served with Sheer Kurma during the Bakrid.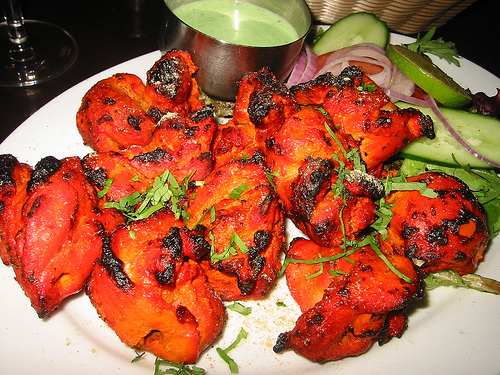 Chicken Tikka: It is a popular starter which is served throughout the Indian continent.  It is also known as Murgh tikka.  Tikka in Punjabi, Persian and Urdu means "bits", "pieces".  The chicken pieces are marinated with yogurt and spices, and baked in clay based oven tandoor.  Chicken tikka is typically enjoyed with a tangy coriander and tamarind chutney, and is served along with onion and lemon pieces.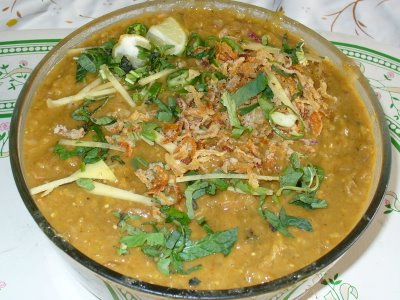 Haleem: It is a thick Persian, Pakistani, and North Indian meat dish, which is prepared and served during all important festivals.  Although its method of preparation varies from region to region  wheat, lentils, and meat are common in all of them. It is generally served as a snack food or breakfast item. The sweet and salty variants of haleem are served as breakfasts in many of the Indian homes.  Haleem is a traditional starter during the Muslim festivities like weddings or on the occasions of Id.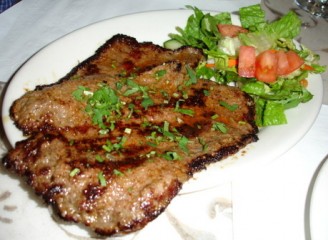 Pathar Kebab: Pathar kebab is served as the starter dish and prepared over the stone. The lamb muscle meat is marinated and fried over the stone. You can easily make the kebabs over the pre-heated pizza stones in the oven.  Pathar Kebab is famous throughout Pakistan and India. Various spice mixes are used to prepare the Pathar Kebabs.
Mutton Fry Chops:  Mutton chops are crispy meat starters which are served during all special occasions. Mutton chops are treated with yoghurt and spices and fried. Mutton fry chops can be eaten alone or served with naan.  Mutton fry chops are served after garnishing with tomatoes and onions. 
With such great finger food ideas for Bakrid we are sure you will find planning the menu for the special day a cake-walk of sorts. :)
Image courtesy: bongcooking.com, walkthroughindia.com,  cuisineonline.pk,
Bakrid Treats: Bakrid Finger Foods Treats