Top 10 Thanksgiving Snacks For Kids

9 Nov 2010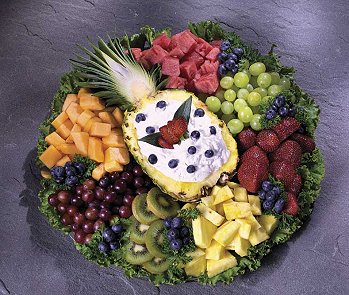 Thanksgiving is a holiday which involves the entire family. Snacks, appetizers, full course meals, desserts, and drinks are an integral part of Thanksgiving food. Here is a list of the top 10 thanksgiving snacks for kids, which will surely allow your kids to enjoy the festive mood even more. Moreover, these are easy to make and delicious. So read on and check out some real popular  thanksgiving kids' snacks:
Turkeycookies – Cute turkey cookies are  prepared with the help of chocolate frosting, candy sprinkles, malted milk balls, chocolate wafers and also chocolate chips. The cookies are cut in the shape of a turkey, its beak and also its waddle. Kids love to have these turkey cookies during Thanksgiving.
Fruit trays – This is a healthy yet attractive snack and a perfect alternative to calorie laden foods. You can have peaches, apples, plums, berries, sliced papaya pieces, pears and also grapes. You can brush the fruits with some lemon juice to keep them fresh.
Meat platter with cheese – This can be little expensive but your kids are surely going to love this combination of different meats with cheese. You can add some olives along with pickles so that you can have a delicious snack.
Sweet corn soup with mashed pumpkin – This is usually had with crusted bread or pizza.
Onions, pumpkin puree, sweet corn, cream, vegetable broth and crushed nutmegs are used in the making of this dish. Wild mushrooms are also added to enhance the taste.
Sweet potato fries – Sweet potatoes are used to prepare this yummy snack which can be enjoyed during Thanksgiving. Nutmegs, cinnamons and dark brown sugar are added to enhance the taste of  these potato fries.
Pumpkin tartlets – Kids are fond of this sweet dish which is served during Thanksgiving. Vanilla instant pudding mix, milk, pumpkin and cinnamon is used to add a fresh flavor and tang to this dish. Fresh cranberries are used with whipped cream topping to make this dish.
Creamy cranberry pie – This is prepared with whole berry cranberry sauce, baked pastry shells, packaged cream, sugar, flour and vanilla extracts. This tastes  its  best when eaten in the evening.
Cheese garlic balls – These are prepared with soft cream cheese, mustard, minced garlic, packed ranch dressing mix, chopped walnuts which are all mixed together. The ingredients are mixed well and then kept inside a refrigerator after which balls are made from the mixture.
Kids chopped salad – This is a great combination of all those ingredients which are loved by kids. Crispy apples, lemon juice, black pepper, almonds, endives, fat gouda and also honey are used in making this very healthy salad.
Turkey crackers – These are prepared with cheese or softened cream cheese, crackers and crunchy chowmein noodles. The crackers are laid in a very large plate and on top of which cheese cream is spread.
Image credits - joesproduce.com, creativepooja.blogspot.com,  kraftrecipes.com, reluctantgourmet.com
kraftrecipes.comkraftrecipes.com kraftrecipes.comkraftrecipes.com kraftrecipes.com  

 
Top 10 Thanksgiving Snacks For Kids