Do I love the Easter eggs, the bunnies and the festivities or what! Here is a scrumptious Easter Dinner Menu that will give you a reason to celebrate the festival with food. Try it with your family and friends.
Easter Dinner Menu:
1. Potato and Leek Soup :
2. Deviled Egg :
3. Easter Ginger Salmon  :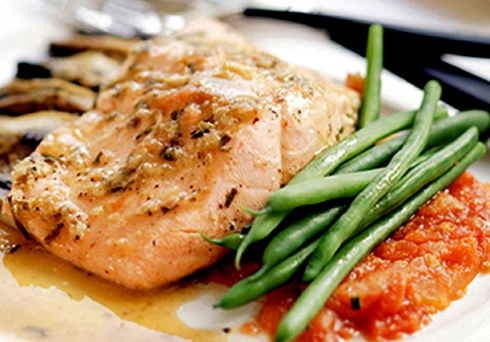 4. Easter Carrot Cake  :
Try this Easter Dinner Menu and Enjoy !