10 Holiday Cookie Ideas
5 Nov 2010
Here is my top 10 Holiday Cookie Ideas! Well, you can use these ideas all year long, if you like that is. I'm putting up this post not just to give you cookie recipe ideas for holidays but I'm also going to tell you how you can enjoy the 10 different cookies in 10 unique ways.
I am having an affair with cookies. Ok, don't tell my boyfriend that. I love you baby, but I love  the cookies a bit more. There is no greater joy than sinking your teeth in a warm, moist, crusty cookie and letting that heavenly aroma fill your senses. So, here goes...
1.The Quintessential Chocolate Chip Cookies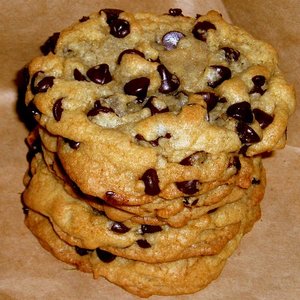 There is nothing like a crunchy, chewy Chocolate chip cookie and a warm glass of milk on a cold night. And yeah! open that window and play with the snowflakes.
2. The OMG Oreo Cookie Madness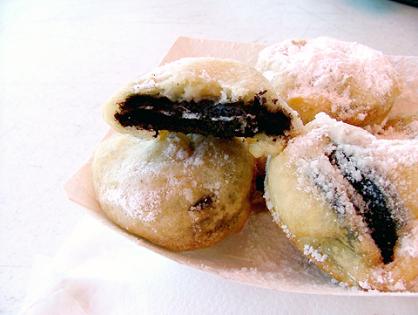 Someone once told me about this Deep Fried Oreo Cookies. I thought that it was insanity. The Holidays is a season filled with fun and festivities but sometimes during the holidays, a few of us wind up alone. When we are alone we also start thinking about how pathetic life can be. This is when you should get up, get out of your bed and get into the kitchen. Make the fried Oreos! It might be disastrous but you will no longer be depressed, because you would have tried something new.
3. The Butter Cookies with Jam scoops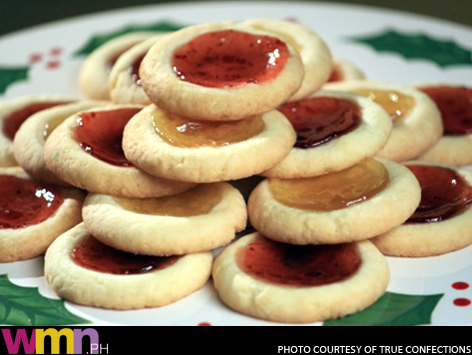 These cookies are meant to be baked and shared with all your girlfriends on a sleepover night. You can have any jam scoop of your choice. You can have raspberry, strawberry, black currant, mango, pineapple, grape, plum and just about anything. To me, these cookies are like a symbol of female bonding. Girlfriends come in different shapes, sizes and distinct personalities, like the flavors of the jam scoops. So what are you waiting for, go call your girlfriends over.
4. The Ginger Snaps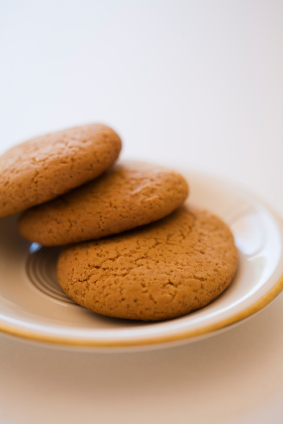 Not many of us can actually appreciate the strong spicy flavor of ginger combined with cinnamon and cloves in a cookie. This cookie reminds me of the times when we call a friend to ask for some advice. So when that friend gives you that valuable piece of advice, parts of it are bitter because you know that it is the truth and parts of it is sweet because it solves your problem. Maybe, the next time you need that advise from your friend, I suggest that you also get a carton of Ginger Snaps.
5. The Macaroon Mania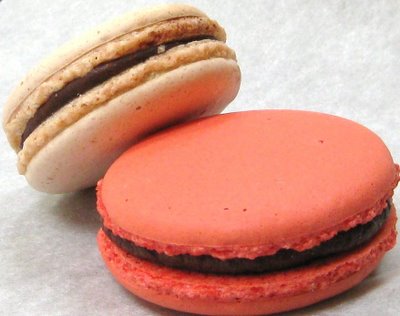 I have a brood of little nieces and nephews who drop in every now and then. The are bright, colorful, curious and tiresome. I love them nevertheless. Macaroons come in so many colors and flavors, just like children. They will be the perfect cookies to take with you when you decide to visit your nieces and nephews this Holiday season. They'll love it and you will be happy!
6. The Mafia Amaretti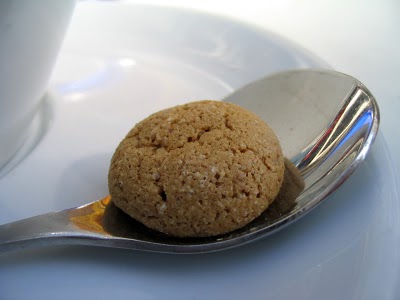 The Italian Almond Cookies are known as Amaretti but I call them the Mafia Amaretti. I think that they sound better that way. To me these cookies can help you to impress your date. Serve these cookies with Red Wine and watch your man's face break into that naughty little smile that you oh-so-love.
7. The Glazed Lemon Cookies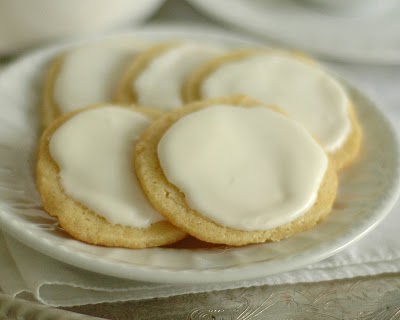 All hail Martha Stewart!! I saw this on one of her shows. I had tried them once and they came out so beautifully. To me, the citrus flavor is the ultimate summer flavor. It also reminds me of sunshine and greenery. If you have a nice little back yard with plants and trees, pull out a lounge chair and enjoy these cookies with a Pina Colada. But, if you live on the 27th floor, pack some of these cookies and get out of your house. Go to a park, enjoy these cookies in the sun.
8. The Rum and Raisin Cookies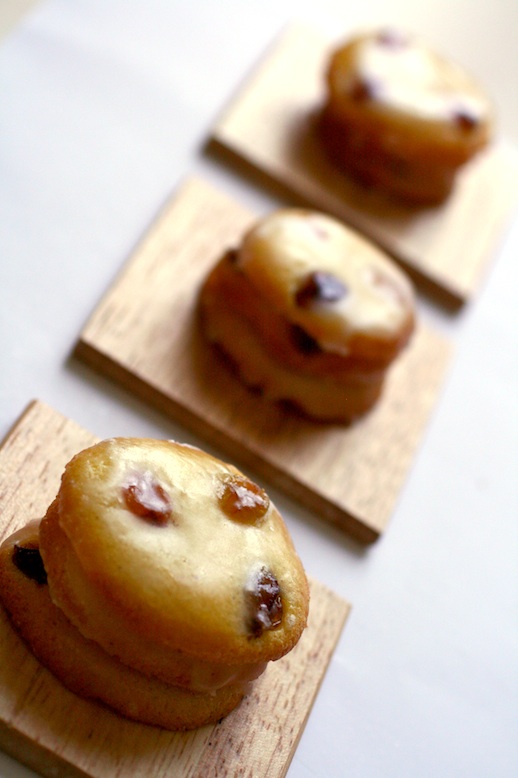 This one is an oldie but a goldie. My grandma used to bake this most of the time when we went to visit her. My Grandma learnt it from Betty Crocker, I mean her cook book. I bake these cookies for Thanksgiving and my grandma feels that I have captured her essence well and it makes me proud. I feel that people from my Grandma's generation would appreciate this traditional recipe more than  our generation.
9. The Chocolate Dipped Almond Biscotti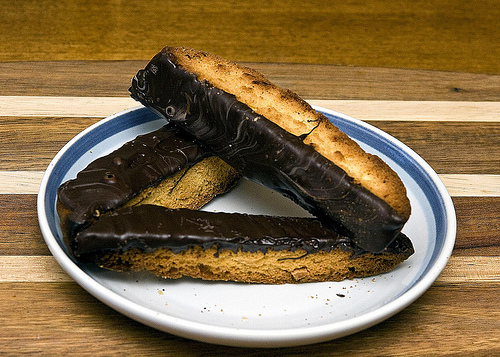 Hot Espresso and a Chocolate dipped Almond Biscotti is the perfect 15 minute break snack in a hectic work day. Caffeine and Cocoa is the perfect recipe for a hard working woman to relax, besides this combination works so well together.
10. The Vanilla Coconut Wafer Chocolate Sandwich
The combination of Vanilla and Coconut always reminds me of two things; 1.Bounty Chocolate bar and 2. Coconut trees by the beach. I love the delicious, scrumptious aroma of Vanilla Coconut Wafers and it is all the more yummy when two Wafers are sandwiched together by a thick layer of gooey chocolate. To me, this is one thing that should be in your picnic basket when the sun, the sea and the sand are involved.
If this post helped you cheer up a notch, then you will find find equally interesting food ideas, blogs and recipes at ifood.tv
Image courtesy: onewholeclove.typepad.com 
10 Holiday Cookie Ideas