How To Use Green Beans For Thanksgiving

4 Nov 2010
Green beans are good to eat and are healthy options for our everyday nutrition. Here are some great ways on how to use green beans for Thanksgiving and enjoying the special day with your friends and family. Green beans recipes are many – choose anyone as per your convenience and enjoy some great food at home.
Cheesy green bean casserole – This is an ideal Thanksgiving recipe or a family holiday recipe. You need some fresh cut beans which have been drained along with condensed mushroom cream soup. You will also need salt and pepper along with bacon cheese and cheddar flavored French onion fries. You can mix the green beans together in the mushroom soup and season with salt and pepper. You can also add some dollop cheese and spread it on the dish. This casserole needs to be baked for 30 minutes before removing from oven. You can scatter some fried onions over this casserole as garnishing before serving.
Lemon pepper green beans – This is a very crunchy, tangy and spicy recipe which uses fresh green beans which are well trimmed. Other ingredients used are sliced almonds, lemon pepper and butter. Green beans are steamed and cooked till they become tender – later almonds are sautéed in butter and browned well before adding to this beans. It is seasoned with lemon pepper and served during Thanksgiving.
Campbell's Green bean casserole – You need condensed mushroom soup and cream, milk, soy sauce, fried onions, black pepper and fresh green beans. You will have to stir all the ingredients in a casserole for 10 minutes. After this, you will need to bake it at 350 degree F for just 25 minutes or till it gets hot. Serve this in your Thanksgiving dinner party after topping it with onions.
Green bean casserole with cheddar cheese toppings and French onion fried - You will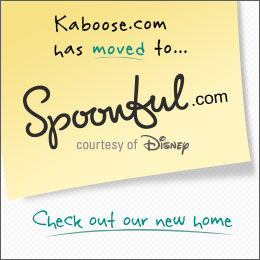 need green bean cans, condensed mushroom cream, French fried onions and also cheddar cheese. You need to mix all the ingredients well and put them in a large bowl and bake it at 350 degrees. As soon as you notice that the cheese is melting it means that the dish is ready to be eaten.
Traditional green bean recipe – this is one of those recipes which have been passed down by our grandmothers. You will need butter, flour, sugar, onions, sour cream, round buttery crackers, cheddar cheese and green beans in the making of this casserole. You need to preheat the oven and melt some butter. You need to cook all the ingredients in this until you transfer it in the casserole dish for cooking. It needs 30 minutes to bake and serve this dish to all your guests. Have fun and enjoy your Thanksgiving. 
Image credits - culinaryartsnow.com
How To Use Green Beans For Thanksgiving