What Drinks To Serve On Diwali?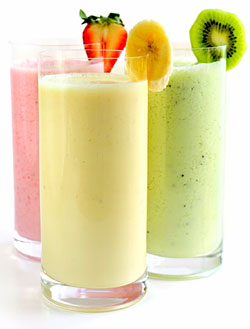 Once the arrangements for sweets, gifts and food is done, the drinks have to be arranged for Diwali. Let us see some drinks to serve for Diwali. 
Smoothie
Make smoothies, according to guest's choice. Try watermelon smoothies by cutting watermelon in cubes after removing seeds from it. Refrigerate it for two hours and blend it. Serve immediately. Papaya banana smoothie can be made with the same process, just add nuts in the end to give it a crunchy taste. Alternately, try banana, mango or strawberry smoothies by peeling the fruits, cutting and adding little sugar in it. Blend it and serve cold with ice cubes.
Fruit Shakes & Milkshakes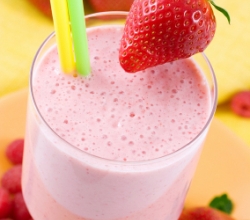 Fruit shakes are another healthy and filling option. Make banana shake by peeling and slicing bananas and blend them with milk and little sugar in it. Serve with ice cubes. Mango shakes can be made by mixing mango pulp, milk and sugar together in the blender. To make honey banana shake, mix yogurt, peeled and sliced banana, honey and sugar together and blend it until the mixture becomes smooth. Serve with ice cube. Another sweet and cold beverage, milkshake, can be made from iced milk, ice cream and sweeteners like chocolate sauce or fruit syrup. Vanilla, chocolate and strawberry are some of the common flavors people usually serve during Diwali.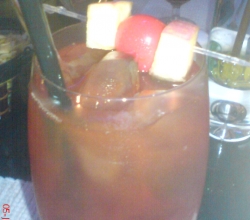 Since people consider Diwali as an auspicious occasion and hence many of them stay away from pure alcohol drinks – and rely on mocktails. Mix different juice concentrates - orange or lemonade - with water, and add cranberry juice cocktail or any other, stir nicely and serve.
Health conscious people drink fresh fruit juices and serve the same to their guests. Grape lime juice, lime juice, orange, orange-papaya, apricot, cherry, mango-pineapple juice are some of the good options that can be served with meal or snacks during Diwali time.
Lassi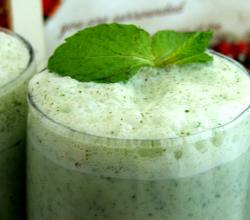 Those who are fond of yogurt would love this one. This is simple yet delicious and very filling beverage. Just blend yogurt with water or milk along with sugar and serve with ice cubes. Add dry-fruits  to give a crunchy taste. Blend strawberries with lassi to make Strawberry Lassi.
Tea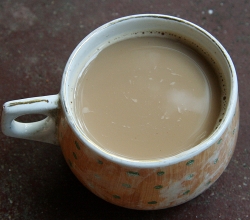 Tea and Coffee are popular hot beverages that are usually served with Diwali snacks. Add a pinch of ginger and tulsi leaves to give a nice flavor to your tea. Tea is made by boiling water, milk, tea leaves with sugar. Coffee is made with coffee beans or powder in milk with little sugar.
Cold drinks or soft drinks are a ready-made option you can serve with your meal or snacks. You can buy it from any grocery store and serve cold.
Now that you have an idea about what drinks to serve on Diwali, try these instead of the regular sweetmeats.
Image Credit: younglivin.org.uk ; ifood.tv/ 
What Drinks To Serve On Diwali?