Try New Flavors This Diwali
23 Oct 2010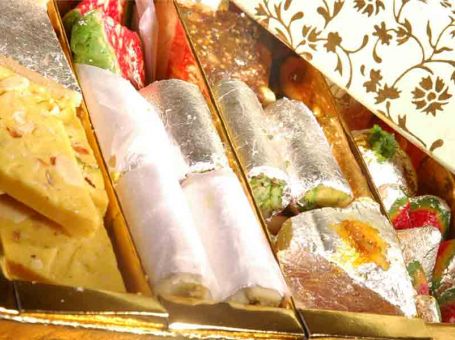 Lights, crackers and food make Diwali, the Festival of Lights, an enticing affair. We all love to taste gujiyas, kajoo katlis and namkeens during Diwali. But how about making something new this Diwali. Given below are new flavors that you can try out during this Diwali season.
Sitaphal Rabdi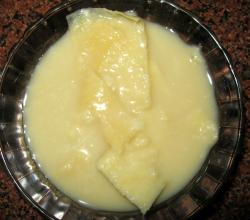 Most of us are aware about popular North Indian milk based dessert Rabri, which is prepared from milk and sugar, and is garnished with spices and nuts.  Sitaphal Rabdi will be a little bit different from regular rabdi.  Add sitaphal (sugar-apple, or sweetsop) pulp to the regular recipe.
Doodh Pak
Doodh Pak is prepared from almond and milk, and is as scrumptious as the other sweets. This dessert is quite popular in North and Northwest states of India.  Family and guests will love savoring this dessert.
Channar Payesh           
Channar Payesh is an equally scrumptious milk based dessert as doodh pak and Sitaphal
Rabri. Channer payesh is an easy to make dessert, which is basically prepared using condensed milk, nuts and raisins. Channar Payesh, tastes good, when served chilled.
Sweet Potato Gulabjamuns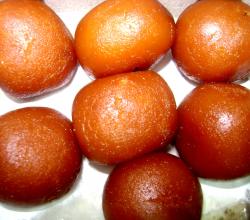 The name sounds as delicious as the dessert. The recipe of this gulabjamun is same as the regular one, only they are made with sweet potatoes. They can also be stuffed  plain chocolate and butterscotch chips.  Serve them chilled.
Jaggery Coconut Puffs                                               
During this Diwali, discard the regular vegetable puffs in favor of sweet jaggery coconut
puffs. They are simple to make. Just replace regular vegetable stuffing with the jaggery and coconut stuffing.
Chocolate Samosa with Cappuchino Cream
Diverting from the traditional vegetable samosas, try preparing chocolate samosas,
which  can be served with cappuchino cream.  Instead of regular vegetable ingredients fill samosas with dark chocolate and fresh cream stuffing to which coffee powder, egg yolk and fresh cream have been added.
Hope you enjoy your Diwali with the above mentioned special flavors. 
Image courtesy: mumbaikar.com ; ifood.tv/photo/ ; magicoven.blogspot.com/ ;
recipesfrombengal.wordpress.com/ ;;  ;  
judyscakesandtreats.wordpress.com/ ; f ;; ;  oodcourt.wordpress.com/ 
Try New Flavors This Diwali