Theme Ideas For Teen Birthday Parties
19 Oct 2010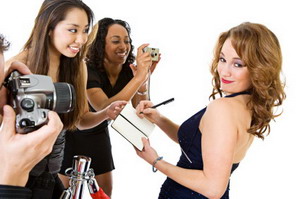 Cooking up theme ideas for teen birthday parties can be a difficult task; they are too grown up to have a typical kid's party and not mature enough to handle a full blown adult party. However, with just a little planning, organizing, and good old connecting with your teen, you can host a wonderful theme party to celebrate your teenager's birthday in style. As a starter, here is a list of "cool" theme ideas for birthday parties for teenagers.
Hollywood theme party: This is the perfect party theme for the teens inclined towards glamour and glitz. You can easily modify the theme to suit both boys and girls. For a girlie Hollywood theme go for some Hannah Montana party decor or have Hollywood diva party; the theme color will obviously be pink, red, or purple. Decorate the venue with lots of stars, glitters birthday streamers, make up kits, looking mirrors, tutus and silver boots. you can arrange for karaoke contests and impromptu catwalks for an amazing party. To give this theme a manly twist, try out a Hollywood studio theme and decorate the walls with cut outs of his favorite actors, pictures of video cameras and film canisters. For a fun, ask the the party guests to come dressed as their favorite movie star from either past or present and have a fancy dress contest. You can also have a Mafia theme party for your young man. 
Dance Party: Teenagers love to dance and dance parties will always be your safest bet when planning teen birthday parties. You rent a party hall with dance floor facility or hire a DJ and music system and turn your house into a dance floor. Now, since teens tend to love loud  music, dance parties tend to be quite noisy, remember to intimate your neighbors of the party ahead of time to avoid causing inconvenience. Fruit punch and pizzas along with the birthday cake are the favorites at such parties.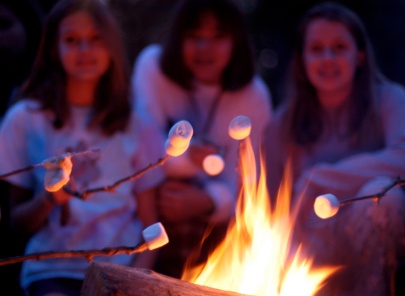 Bon fire party: If the climate is favorable, then plan a bonfire birthday party along with some great camping style fun. Set up a bon fire in a large backyard or campsite and let the teens gather around it and roast hot dogs, bake foil dinners, and make s'mores under adult supervision. For some fun activities, you can hand out flashlights to each guest and set out on a treasure hunt, or play some music on a battery powered CD player and let the teen guests grove along. 
Beach party: This is a perfect summer birthday-party theme. It makes a great daytime celebration. Start off by sending theme specific invites. The venue can be the nearest beach, pond, or lake and ask the guests to show up in informal beach wear. You can have plenty of beach games like beach volley, sea shell collection, treasure hunt, etc. Also, do not forget to play some tropical music in the background for the young adults to enjoy.
These are just a few birthday party theme-ideas for your teenager. Whatever theme you choose do not forget to discuss the party details with your child and rope in his/her ideas too.
Image credits:    best-kids-party-ideas.com, great-birthday-party-ideas.com/, funteenpartyideas.com
Theme Ideas For Teen Birthday Parties