Gross Halloween Food: Top 5 Scary Food Ideas
28 Sep 2010
There is no better time than Halloween, to set free your ghoulish side, even when it comes to food! Where Halloween food can be funny, quirky, or even truly disgusting, they still have to taste great, for that ultimate party experience.
Here are the Top Five truly disgusting, but equally yummy recipes that can set both children's and adults' tummies squirming. But once they muster the courage to taste them, they'll only come back for more!
1. Yummy brains: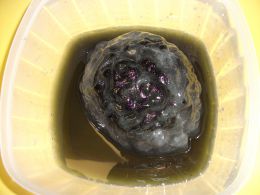 Here is a true zombifying experience. Make brain punch, brain jello, or even brain spaghetti.  You will need a brain mold. For punch, fill the mold with juice and freeze it.  You can also scoop ice cream or sherbet into the mold.  When it is time for the party, gently remove the mold.  Put the brains in a punch bowl and add the punch mix over it.  Add some dry ice to make the punch eerie. For added spookiness, add some black, pink, brown or green food coloring to the mixture.
2. Slimy worms: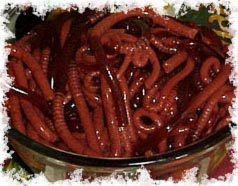 These fun and gross little Halloween finger foods are slimy, sweet and oh-so tasty. Watch both kids and adults squeal with disgust and delight at the sight of a big bowl of these lifelike gelatin worms. You can make these with raspberry or grape flavored gelatin, whipping cream, green food coloring and plastic straws as molds. Adjust the food coloring until your gelatin gets that purpley-brown-grey color of earthworms.
3. Ladies' Fingers and Men's Toes: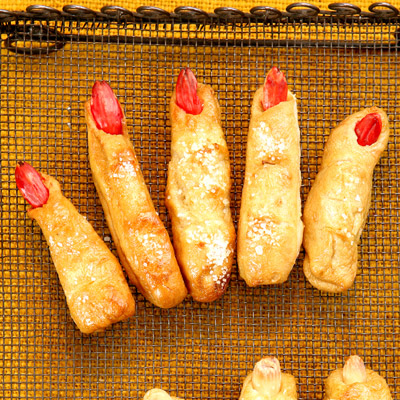 Not only are these pretzel fingers tender and savory with a hint of rosemary, they are also ghoulishly good at scaring Halloween-party guests.  Shape the details like knuckles and cuticles, and create fake 'nails' with colored almonds.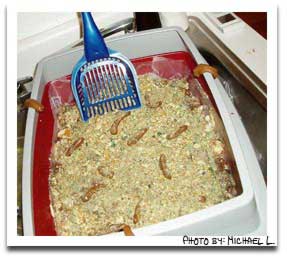 4. Kitty Litter cake:
For many, the Kitty Litter Cake is a sort of Halloween party food classic. It tastes great, it looks gross, and just watching your guests try to decide whether or not they should try it is great for a laugh. Create the 'litter' effect with baked and softened tootsie rolls, and vanilla sponge and custard for the moist sandy effect,  and serve the cake in a clean and dry litter box, with a new poop scooper, for added effect!
5. Eye-Popping Soup: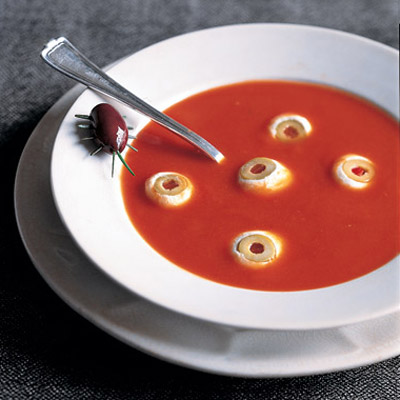 A hot bowl of tomato soup, with cold eyeballs staring at you, is enough to leave you cold. To make the eyeballs, use a small melon baller to scoop out a hole from bocconcinis. Halve pimiento-stuffed olive crosswise. Place a half, cut side out, in the hole in each bocconcini to make eyeballs. Additionally, create a 'bug' with rosemary leaves pierced in Kalamata Olives for serving alongside the soup. Looks disgusting, tastes exquisite! 
Pic courtesy: http://s2.hubimg.com, http://www.divinedinnerparty.com, http://www.delish.com, http://www.divinedinnerparty.com, www.delish.com
Gross Halloween Food: Top 5 Scary Food Ideas