Top 10 Halloween Snacks for Kids

18 Sep 2010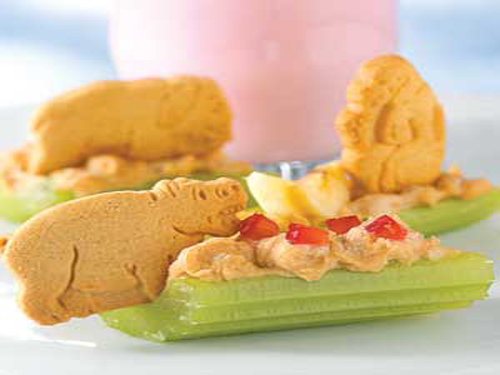 Dump unhealthy junk foods this Halloween and opt for nutritious snacks instead. Get set to prepare these droolworthy delights and entice your kid to give up all things sugary and fattening on the spooky occasion.
Scary Snacks That Kids Love
These tinned pumpkin cookies symbolize Halloween like no other. Kids simply love them so prepare them by dozens and watch them vanish within seconds.
Give your kids a stick-in-your mouth treat in the form of these yummy candied apples, a must for Halloween.
Peanut butter crackers are popular throughout the year. Just give them a spider makeover courtesy pretzel sticks and chocolate chips and see your kids devour spiders like there will be no tomorrow.
4.       Ghost Sticks 
These are actually chocolate treats made of white and dark chocolate, shaped like ghosts and attached to a stick. Kids have great fun eating their ghosts on Halloween Day..
Give the kids a break from sweets! Serve hot fritters shaped like monstrous fingers. Don't forget to splatter them with drops of blood made with tomato ketchup.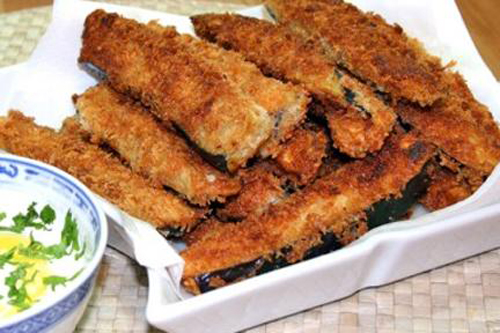 Cute cupcake ghosts, covered in colored frosting are sure to be a hit with your kids. Allow them to help you too and have fun eating them along with your naughty darlings.
7.      Witch's Hat 
All you need is a round sandwich tin and lots of imagination. Present your kids with cute witch hat sandwiches that are bound to cast a spell on them.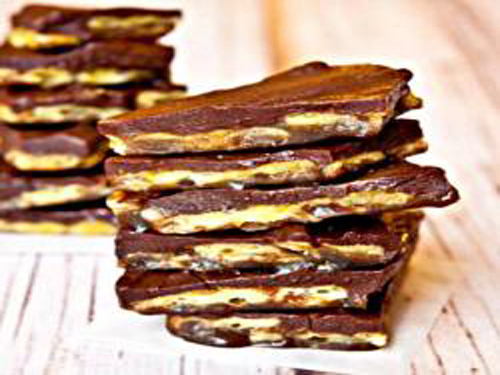 Mummify a huge bowl of mashed potatoes by shaping it on a board and serve it with plenty of greens and salad. The kids will be eager to eat the greens first so that the mummy cannot hide in the forest. Innovative and effective!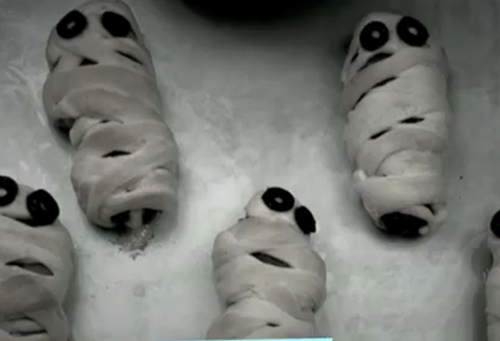 Quench the thirst of your little ones by serving them with a quirky potion that can drive away the ghosts.
Spend a few hours, fashioning squid shaped, wriggly hotdogs on Halloween and be rewarded with a huge smile on your child's face.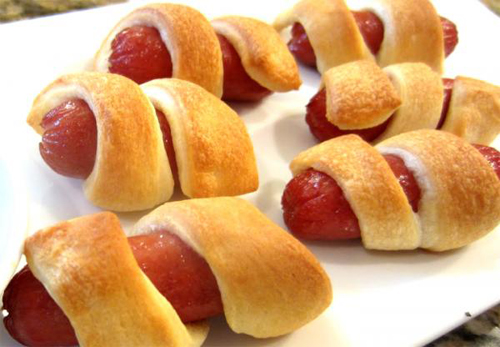 Image courtesy: everydayhealth, blog.peta 
Top 10 Halloween Snacks For Kids