Diwali Food Tradition: Popular Deepavali food for Celebrating the Festival
15 Sep 2010
The celebrations of Diwali have always been a special thing to me just because I get the grand opportunity to eat delectable Diwali food and can spend quality time with my friends and family. We prepare certain unique and traditional specialties which are being followed through the generations. All the fun and enjoyment cannot be complete without the delicate tastes and flavors of special Deepavali food.
Traditional Diwali Foods
Gulab Jamun
This is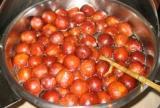 one of the most common sweet specialties during the festive occasion. The lip-smacking sweet Gulab Jamun or softballs are made with the dough of white wheat flour and milk solids, which are then lightly fried in deep frying pan and then dipped in to the sugar syrup. To add a special flavor, cardamom seeds or rosewater is mixed with the syrup.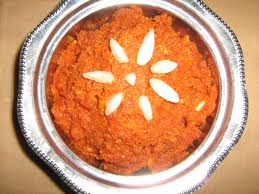 Gajar Halwa or Carrot Pudding
This  is another famous traditional Diwali food. It looks gorgeous too, in warm orange color of carrots and milk. This sweet dish is prepared by boiling  grated carrots in milk until it gets softened. To make this dessert richer, add heavy cream once it is almost done. 
Kheer or Payasam
This  is a type of pudding mainly made with rice and milk, which is very famous for celebrating any special occasion or festival including Diwali. Most of the households prepare this authentic Deepavali food as a custom. To prepare this you have to boil a little amount of rice in milk and wait till the milk turns to rich cream and the rice gets properly done. You can add plain sugar or brown sugar for the sweetness.
Dahi Bhalla
This is among the famous savory recipes of Diwali food. Here the bhallas or softballs are made from frying spoonfuls of batter of a particular type of lentil, urad dDal. After that, these softballs are soaked in water and then squeezed with palms to drain out the water before putting them into the savory mixture of plain yoghurt and little amount of salt.
Ghathia or Namkeen
This is one of the essential Deepavali foods, which gives you a change of taste among the sweets. These are kind of munchies, prepared from the dough of white wheat flour. Different types of Indian spices are added to the dough to make it more tasty and zesty. You will get a variety of shapes and sizes of these ghathias, among which the most common one looks like finger chips.
Image courtesy: commons.wikimedia.org, itslife.in, cuteegroup.blogspot.com, forum.xcitefun.net, diwalirecipes.com
Diwali Food Tradition: Popular Deepavali Food For Celebrating The Festival